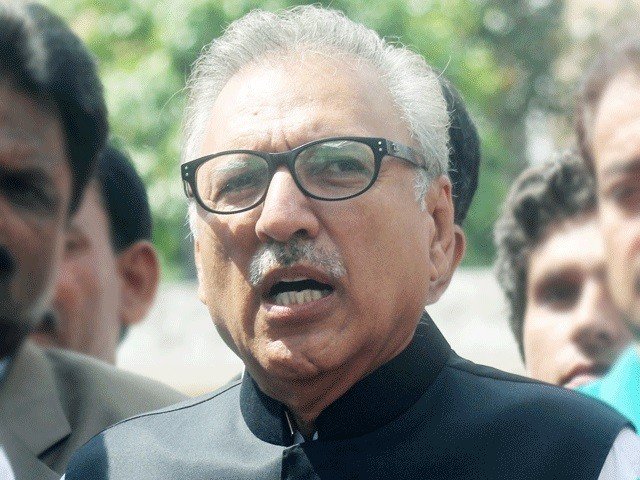 ---
KARACHI: President Dr Arif Alvi on Saturday underscored the importance of philanthropy in tackling the socio-economic challenges facing the country.

Addressing a ceremony during his visit to Saylani Welfare Trust, a charitable organisation, the president said Islam teaches Muslims to help the needy through charitable contributions, while it has also been mentioned in the Holy Quran. He also lauded the country's philanthropic credentials, including the Saylani Welfare Trust for its activities to extend help to needy sections of the society.

President Alvi confers Nishan-e-Pakistan on Saudi crown prince

The president said only resources were not enough to bring prosperity and improvement but vision was equally important to utilise the available resources. He pointed out the activities of renowned figures like the late Abdul Sattar Edhi, Prime Minister Imran Khan, and singer Shahzad Roy for making an indelible mark on the country through their contributions.

Speaking about his meeting with Saudi crown prince, who visited Pakistan last week, he said Prince Mohammed bin Salman was very hopeful about the bright future of Pakistan.  "The crown prince has shown confidence in the present leadership of Pakistan to put the country on path to prosperity and development," he added.

Saylani Welfare Trust Chairman Maulana Bashir Ahmed Farooqi assured the president that his organisation would continue to provide welfare services, while adding that the trust employs about 3,000 employees to serve the needy.

The president was also briefed about various other projects undertaken by the charity, including an IT training project for the youth. He was informed that 17,500 candidates attended the mass entry test that was conducted for admission to the free training programme. Of those, 13,400 candidates cleared the test on merit for training, he was informed.

Published in The Express Tribune, February 24th, 2019.
COMMENTS
Comments are moderated and generally will be posted if they are on-topic and not abusive.
For more information, please see our Comments FAQ