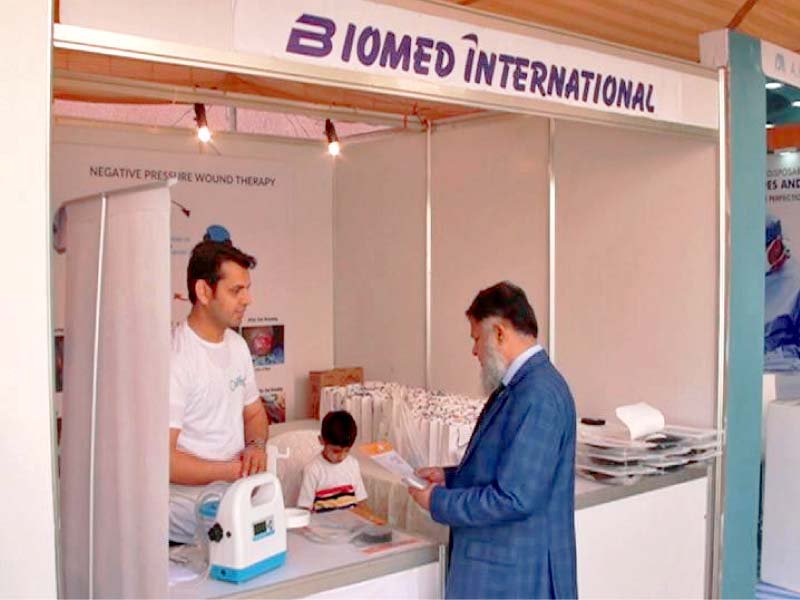 ---
KARACHI: The annual conference of Pakistan Association of Plastic Surgeons (PAPSCON) was held on Friday at the Agha Khan University Hospital (AKUH).

Organised by the Pakistan Association of Plastic Surgeons (PAPS) in association with the Express Media Group, the conference, PAPSCON 2019, aimed to raise awareness about cosmetic surgeries for burns, birth defects, cancer patients, accident victims and aesthetics.

Participating in the conference were over 50 local and international plastic surgeons as well as trainers, professors and doctors. Modern surgery techniques were discussed at length.

The 25th annual conference saw 11 stalls set up by various local and international pharmaceutical companies, exhibiting modern surgical instruments and medicines. Among others, sessions were conducted on plastic surgeries for mouth cancer, burns and accident victims and aesthetic plastic surgery.

Conference on infectious diseases opens today at SIUT

Dr Muhammad Fazalur Rehman, a plastic surgeon, while speaking to The Express Tribune said that the relations between doctors from Pakistan and other countries, are strengthened through such conferences.

Along with doctors getting the opportunity to network and connect with the global plastic surgeon community, trainee doctors also benefit from such events and are provided with an opportunity to learn, he said. He added that the ideas and techniques discussed at the event eventually benefit the whole country.

Plastic surgeons from Pakistan, Australia, Italy, America, Turkey, United Kingdom, Middle East, and other countries gave lectures and shared their professional experiences during the conference. Among those present at the event were Dr Fazalur Rehman, Dr Ziaul Islam, Professor Ghulam Qadir Fayyaz who was visiting from Lahore,  Professor Ubaidullah from Peshawar, Professor Memom Rashid from Islamabad and Dr Mazhar Nizam. Besides, Dr Michelle Plazo from America, Dr Marco Floor from Italy, Dr Shahid Jameel from Australia and PAPS President Dr Shahab Ghani. 

Published in The Express Tribune, February 23rd, 2019.
COMMENTS
Comments are moderated and generally will be posted if they are on-topic and not abusive.
For more information, please see our Comments FAQ