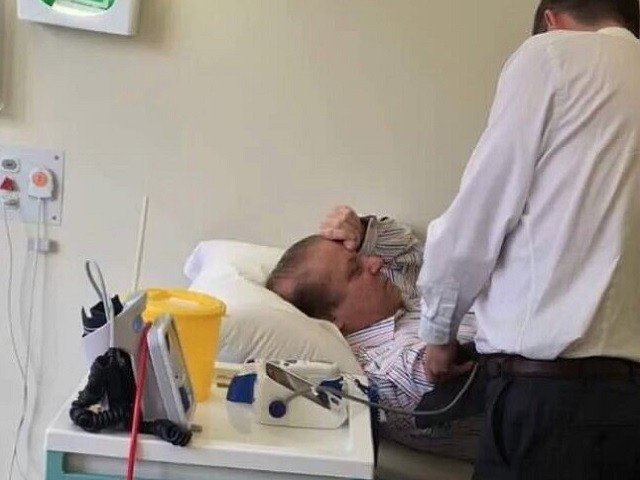 ---
LAHORE: President Pakistan Muslim League-Nawaz (PML-N) Shehbaz Sharif said on Monday that former prime minister Nawaz Sharif was not satisfied with the medical treatment he was being provided at a local city hospital.

According to Express News, Shehbaz met his brother at the Jinnah Hospital for 48 minutes. The Sharif brothers also discussed party matters in detail.

Doctors brief Shehbaz, Maryam on Nawaz's condition

The opposition leader also had a detailed talk with the medical board of the hospital during which Shehbaz was briefed on the tests Nawaz underwent recently.

"Nawaz is not being looked after properly," PML-N president claimed.

Principal Jinnah Hospital Arif Tajammul said, "Nawaz will remain in the hospital till further orders from the prison administration. On February 16, Nawaz's reports have been sent and today a final report will be made."

This is for the second time in February that Nawaz has been moved to a medical facility.

On February 2, Nawaz was shifted to Services Hospital on the advice of a special medical board, which recommended his admission to a multidisciplinary health facility for several checkups.

However, just three days later, Nawaz refused to get further checkups done and insisted on going back to prison.

He was taken to Kot Lakhpat prison on February 7 after staying at Services Hospital for five days.

'Night of oppression' will soon end for Sharifs: Maryam

Meanwhile, security arrangements have been beefed up in and around Jinnah Hospital in Lahore. At least 27 areas near the hospital have been declared highly sensitive by the police.

Security in Lahore has already been on a high alert due to the ongoing security situation in the country.