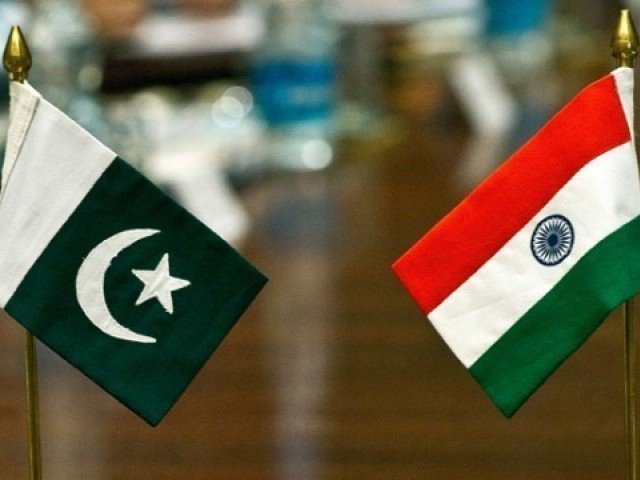 ---
Despite continuing its economic retaliation with Pakistan in the aftermath of the Pulwama incident, India raised the custom duty to 200% on all goods it imports from Pakistan, India Today reported on Saturday.

The decision will significantly hamper Pakistan's exports to its neighbouring country, which stood at $488.5 million for the financial year 2017-18.

The decision will lead to drastic increase in price of imported goods – fresh fruits, cement, petroleum products and mineral ore.

The development comes after India withdrew its Most favoured Nation status for Pakistan.

"India has withdrawn MFN (most favoured nation) status to Pakistan after the Pulwama incident. Upon withdrawal, basic customs duty on all goods exported from Pakistan to India has been raised to 200 per cent with immediate effect," Finance Minister Arun Jaitley said in a tweet.


India has withdrawn MFN status to Pakistan after the Pulwama incident. Upon withdrawal, basic customs duty on all goods exported from Pakistan to India has been raised to 200% with immediate effect. #Pulwama

— Arun Jaitley (@arunjaitley) February 16, 2019


The two main items imported from Pakistan are fruits and cement, on which the current customs duty is 30-50 per cent and 7.5 per cent, respectively.

Slapping an import duty of 200% effectively means almost banning the imports from Pakistan, official sources said.

India can also restrict trade of certain goods and impose port-related restrictions on Pakistani goods.

Modi warns of 'strong reply' to Kashmir attack as India withdraws Pakistan's MFN status

Items which Pakistan exports to India include fresh fruits, cement, petroleum products, bulk minerals and ores, finished leather, processed minerals, inorganic chemicals, cotton raw, spices, wool, rubber product, alcoholic beverages, medical instruments, marine goods, plastic, dyes and sport goods.

Total India-Pakistan trade has increased marginally to $2.41 billion in 2017-18 as against $2.27 billion in 2016-17. India imported goods worth $488.5 million in 2017-18 and exported goods worth $1.92 billion.

During April-October 2018-19, India's exports to Pakistan stood at $1.18 billion, while imports were $338.66 billion.

India mainly exports raw cotton, cotton yarn, chemicals, plastics, manmade yarn and dyes to Pakistan.

Pakistan will not overreact to MFN move: Razak

Pakistan in its response said that it would not overreact to the Modi government's latest step of withdrawing its most-favoured nation status and would take action with great care.

"We would not overreact. We have three options including unilateral, bilateral [action] under the South Asian Free Trade Area (Safta) and multilateral [action] under the World Trade Organisation (WTO). We would take action with great care," said PM Imran Khan's Adviser on Commerce Abdul Razak Dawood.

The PM's aide was responding to a question during a joint news conference, also addressed by the Board of Investment (BOI) Chairman Haroon Sharif.

When he was asked about trade volumes, Dawood said Pakistan's exports to India is around $300 million per annum while Indian exports to Pakistan is more than a billion dollars.

"We want to be a nation interlinked with the world," he added.

This story originally appeared in India Today