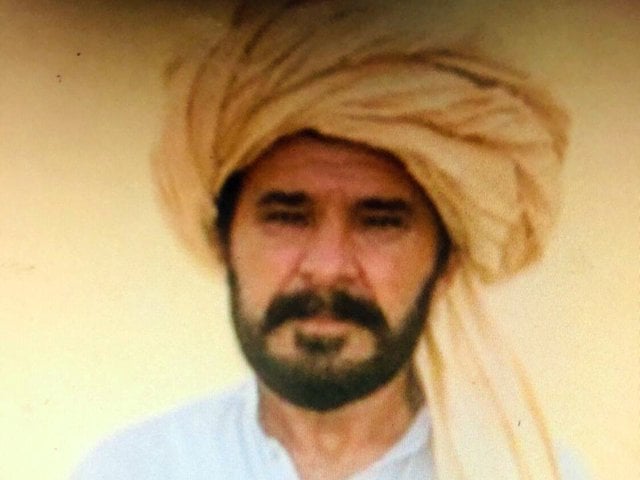 ---
ISLAMABAD: Perkhay Jan, the brother of Gul Shamad Khan alias Malik Matorkay who was gunned down at his house for revealing the Pashtun Tahafuz Movement's false propaganda over Khaisor incident, has blamed the PTM leadership for his brother's murder.

According to a special report by the assistant commissioner Mirali, North Waziristan, Jan claimed that he also came under attack for raising voice against the PTM propaganda. "I along with my family members stood with the truth and tried to convey the facts to the rest of the world and the issue was settled peacefully," he was quoted by Mirali AC as saying in the report.

"But, the PTM intervened in the matter and tried to demolish the houses of my brother and mine through the DI Khan based Wazir Jirga. Upon failure, they tried to threaten me and my brother of dire consequences. Hence, I vacated the area," he added.

Man, who revealed PTM's Khaisor propaganda, killed

Jan said two muffled motorcyclists attacked him at Lakki Marwat's Naurang area on Saturday. However, he somehow managed to escape the attack unhurt, he added. A day later, Jan further stated, "They attacked my brother Gul Shamad Khan (Matorkay) and martyred him."

The victim's brother said that PTM leader Manzoor Pashteen, MNA Mohsin Dawar, MNA Ali Wazir, Malik Nasrullah, Dr Gul Alam and Eid Rehman were responsible for "each and every happenings in the Khaisor incident and also held illegal Jirgas and gatherings at Khaisor to instigate local people against us through false propaganda."

Meanwhile, funeral prayers of Matorkay were offered at Janaza Gah Bichi, North Waziristan on Monday. Sources told The Express Tribune that no PTM figures or the movement's political leadership attended the funeral.

Background

Matorkay was the uncle of Hayat Khan – the 13-year-old boy who was persuaded by PTM activist Noorul Islam Dawar to give a video message against security forces for adopting unfair means in their search for his elder brother Shariatullah.

Khaisor incident: The untold story

In an interview with Voice of America, Jalat Khan, father of Shariatullah, confirmed that his son was a terrorist. Shariatullah is said to have abducted and burnt four MPCL employees and a Frontier Corps soldier on October 23, 2018.

Another employee, Zahid Mehmood, was taken hostage and kept by Shariatullah at his house in Khaisor with the help of his father Jalat and brother Irfan. When security forces went to rescue Mehmood, Shariatullah managed to escape into the mountains with the abductee.

Hayat was persuaded to give a video statement against the security forces.

However, Matorkay denied any such incident, saying he was with security forces when they searched the house of his sister. Hayat's mother and Matorkay's sister inked an affidavit stating no such thing happened.


COMMENTS
Comments are moderated and generally will be posted if they are on-topic and not abusive.
For more information, please see our Comments FAQ