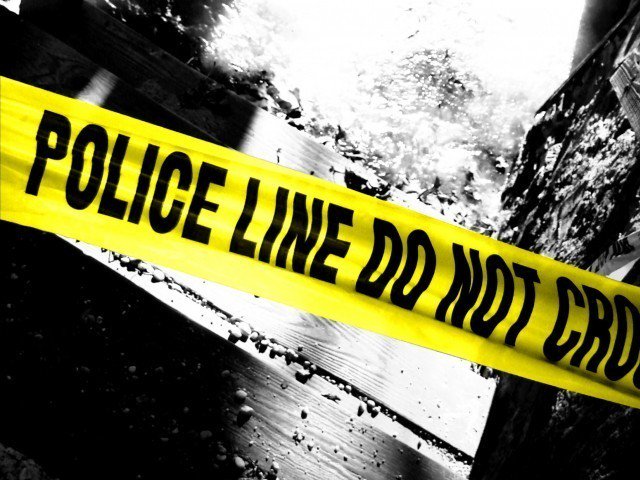 ---
FAISALABAD:

A robber was killed in a shootout with a shopkeeper in Faisalabad on Wednesday.

Thikri Wala police told Express News that Ghulam Mustafa had established a general store in Chak No 66-GB situated on Jhang Road.

On the day of the incident, three armed robbers reached the shop with the intension to commit a robbery. When the suspects tried to enter the shop, Ghulam Mustafa, who was sleeping inside, woke up and opened fire on them.

As a result, a shootout occurred between the culprits and the managed to flee the scene under the cover of firing. The deceased outlaw was identified as Abrar, a resident of Khanqah Dogran.

After the incident, police reached the spot and shifted the body to a local hospital for legal formalities. They took the suspect's mobile phone into custody and started investigations. Thikri Wala police have registered a case against the accused under different sections.

Police said that in a similar incident that took place in 2010, an outlaw was gunned down by Ghulam Mustafa, who barged into his shop with the intention of robbing the establishment.

Earlier on January 21, an alleged robber was killed in a shootout with villagers in Okara. Three unidentified outlaws barged into a shop in Khaneki Saddar area and looted cash and valuables.

When the culprits tried to escape, the villagers challenged them. As a result, the accused opened fire. The villagers retaliated and during the crossfire one of the robbers was killed while his accomplices managed to flee the scene.