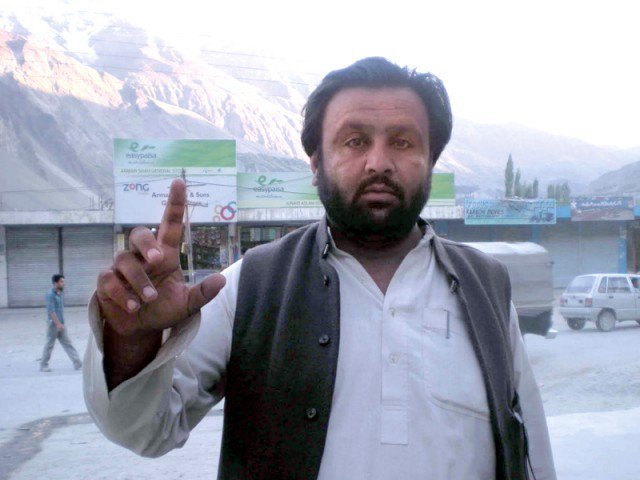 ---
GILGIT: Incarcerated political prisoner Baba Jan Hunzai is suffering from severe chest pain while authorities remain adamant to appeal for his treatment.

Awami Workers Party (AWP) senior leader Zahoor Ilahi confirmed that Hunzai was indeed not well. He apprised the media that Jan was not getting the treatment he needed, adding that its crucial for his health that he gets angiography.

Jan, who is serving time in a jail in Ghakuch in Gilgit-Baltistan wrote a letter to the chief minister requesting access to healthcare in a facility in Islamabad.

The story of Baba Jan Hunzai

The letter was also addressed to the prime minister and Human Rights Commission of Pakistan (HRCP) chairman.

On the occasion, Jan maintained that the jail he is held in does not have adequate facilities. "It does not have an ambulance," he penned.

Chief Minister Hafeezur Rehman this week inaugurated G-B's maiden cardiac hospital.

AWP Vice President Jan and 11 others were handed life imprisonment by an anti-terrorism court for torching government property and ransacking a police station during the Hunza riots in 2011.