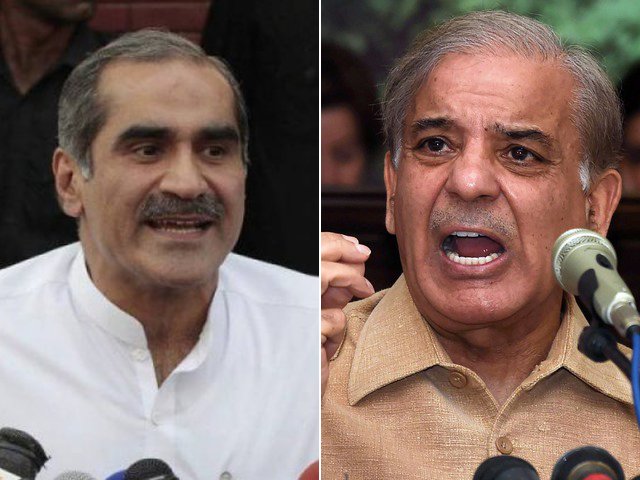 ---
ISLAMABAD: A petition was filed in the Supreme Court on Monday seeking cancellation of the Islamabad High Court (IHC) orders that allowed issuance of production orders for Shehbaz Sharif and Khawaja Saad Rafique to attend National Assembly sessions.

The two Pakistan Mulsim League-Nawaz (PML-N) leaders are currently in National Accountability Bureau's custody over corruption charges.

The petitioner, Advocate Riaz Hanif Rahi, argued that issuing production order of a suspect was tantamount to violation of law and the Constitution. According to him, the NA sessions were being marred by controversies ever since the suspects had been allowed to attend its proceedings.

IHC throws out plea challenging Shehbaz's eligibility

Issuing production orders of a person facing criminal investigation in accordance with National Assembly's rule of business number 108 was contrary to the Article 67 of the Constitution, read the petition. "This raises questions over legal standing of rule 108," it added.

Making Shehbaz and Rafique respondents in the case, Rahi appealed the apex court to declare the IHC verdict null and void.

Last week, the high court had dismissed a petition challenging the appointment of Opposition Leader in the National Assembly as chairman Public Accounts Committee, declaring it as non-maintainable.

It stated that Shehbaz, as well as Rafique, were yet to be declared ineligible as members of National Assembly, and that they will be presumed innocent until proven guilty. MNAs cannot be barred from attending the session in violation of the Constitution, it added.

Barbs fly as opposition, treasury members clash over minister's remarks

The IHC had maintained that it was the NA speaker's prerogative to issue production orders of lawmakers and if it was a hindrance for NAB's investigation officer, then they could have taken it up with the speaker, it added.

Recent sessions of the lower house were marred by verbal attacks from members of both treasury and opposition benches.

The furore over the comments made by Communications Minister Murad Saeed during Thursday's session also led to an exchange of harsh words between former PM Shahid Khaqan Abbasi and Human Rights Minister Shireen Mazari during Friday's sitting.

The PML-N leaders have also criticised PTI leader Naeemul Haq's statement pertaining to cancelling Shehbaz' production orders, calling it an "open threat".
COMMENTS
Comments are moderated and generally will be posted if they are on-topic and not abusive.
For more information, please see our Comments FAQ