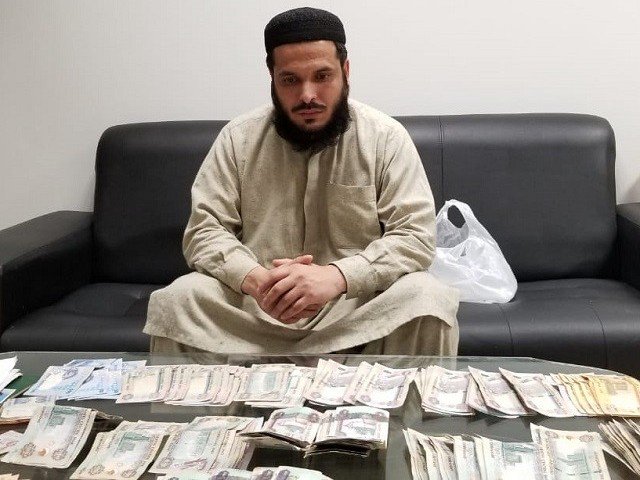 ---
RAWALPINDI: Customs officials have made headway in investigation against the alleged foreign currency smuggler arrested at the New Islamabad International Airport on Saturday.

Majid Khan, a passenger from Abbottabad, was taken into custody for carrying a hefty amount of foreign and local currency.

Officials claimed that before his aborted trip Majid had traveled to several foreign countries, including several Middle Eastern states , South Africa and Sierra Leone for over 50 times.

The officials further said that Majid used different airports for arrival and departure from the country, adding that CCTV footage would also be obtained to identify Airport Security Force (ASF) personnel who had allegedly helped the alleged smuggler carry a hefty amount of foreign currency into the plane.

According to initial findings, Majid belonged to an oragnised money laundering network and is also involved in gold and mobile phone smuggling, the officials claimed.

Attempt to smuggle foreign currency worth millions foiled at Islamabad airport

Earlier on Saturday, Customs officials foiled the attempt to smuggle foreign currency worth millions in Pakistani rupees from the  Islamabad airport.

Majid had successfully cleared all scanning counters to board the flight PK-233 for Dubai along with his hand-carry luggage.

The custom officials, who had prior intelligence regarding the currency smuggling plot and wanted to identify Majid's facilitators, only sprang into action when he was comfortably sitting in the plane, awaiting take-off.

However, Customs inspector Ijaz Ahmed, who was on his way to take Majid into custody, was intercepted by an ASF official on the jetway, leading to an altercation between the two.

The ASF official also snatched Ahmed's entry pass; upon which, a high-ranking Customs officer intervened and took the passenger into custody along with his luggage.

Money laundering, terrorism unpardonable crimes: governor

According to Customs officials, a total of 109,110 UAE dirhams, 2,000 Qatari riyals and some Pakistani currency amounting to PKR4.5 million was recovered from the suspect's possession.

Travellers are only allowed to carry $10,000 or equivalent currency when leaving Pakistan.