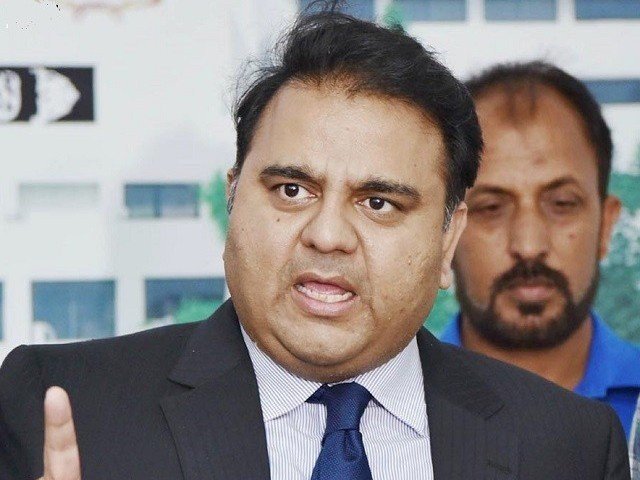 ---
ISLAMABAD: Federal Minister for Information and Broadcasting Chaudhry Fawad Hussain says Pakistan has transformed under the leadership of Prime Minister Imran Khan. Speaking to the media in Dubai on Sunday, Chaudhry said that the country had already reached its political destination, while this year it would gain economic stability.

"We are envisioning a clear direction. The government of Pakistan Tehreek-e-Insaf (PTI) is trying to open doors of the country for promotion of trade, tourism and sports," he said.

He praised the launch of e-visa facilities for 175 countries and visa-on-arrival for 50 countries. "The current government is working towards improving relations with the UAE, Middle East and Gulf states," he said.

PPP govt in Sindh can be overthrown 'if PM wants': Fawad Chaudhry

Hailing Islamabad's role in the ongoing dialogue between the US and Taliban, he said Pakistan will gain immensely from the Afghan peace talks. He reiterated Prime Minister Imran's commitment to see peace in Afghanistan, saying that the premier believes that it will lead to better trade opportunities for the entire region.

He also highlighted Islamabad's role as a mediator in light of measures taken to ensure peace in Afghanistan and Yemen.

"We are a key stakeholder of Middle East. Our policy of peace will benefit the people of the entire region. We are striving to maintain good relations with the neighbouring and regional countries as well as other states in order to promote trade and commerce," he stated.

Saudi crown prince's visit to bolster bilateral ties: Fawad

Talking about the Kartarpur Corridor, he said it was a message of peace for the entire world and showcased Pakistan's resolve for improving the situation in the region.

Commenting on the opposition, he said that the government is currently working on improving the domestic affairs. "Emphasis is being placed on empowering the civil institutions. Pakistan armed forces is a great institution as it ensures a merit-based system," he remarked.

The information minister also broached the issue of accountability, saying that cases against political leaders were filed during the reigns of previous governments, including those of Pakistan Peoples Party and Pakistan Muslim League-Nawaz. "PTI has nothing to do with cases against leaders of the opposition parties. However, those who have engaged in money laundering and embezzled the country's wealth will be punished in accordance with the law," he added.