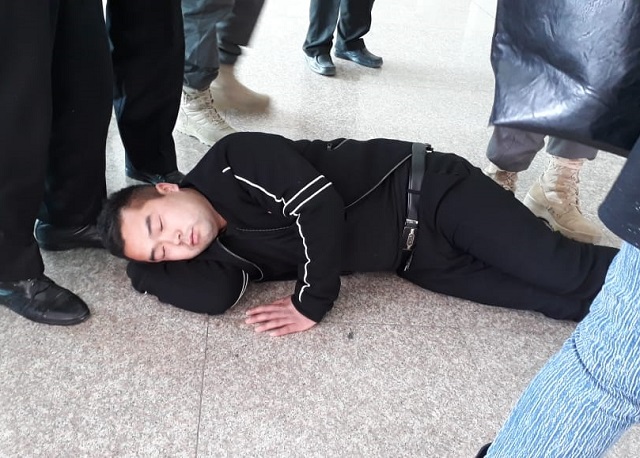 ---
RAWALPINDI: Much to the amusement and astonishment of travellers and onlookers, two Chinese nationals on Friday adopted a unique way to record their protest against heavy customs duty on bringing mobile phones in Pakistan by lying-down on the floor of New Islamabad International Airport.

Their interesting method of protest not only blocked the exit of international arrivals lounge but effectively caught instant attention of concerned officials.

The two Chinese men – Lei Zhentao and Lian Zhenfu – had arrived via flight XZ-6007 from China's Urumqi. They were stopped for carrying six mobile phones and in accordance with the set customs policy charged $285 in duty.

Chinese social media falls in love with SP Suhai Talpur, literally

Individuals travelling to Pakistan are allowed to bring in only one cellphone per year free of customs duty as per the personal baggage rules, according to the new policy introduced by the Tehreek-e-Insaf (PTI) government in November last year.

While a maximum of five smart phones can be brought under the new regulations in a year. However, customs duty will have to be paid on the extra four handsets to acquire cellular services in Pakistan beyond 30 days.

Refusing to accept the rules, both foreigners launched their amusing protest. The exit gate of the international arrivals lounge was later cleared by the Airport Security Staff (ASF) personnel after issuing several verbal warnings.

Later on, a few of their countrymen arrived and paid the aforementioned customs duty after which the two men left the premises.


COMMENTS (3)
Comments are moderated and generally will be posted if they are on-topic and not abusive.
For more information, please see our Comments FAQ