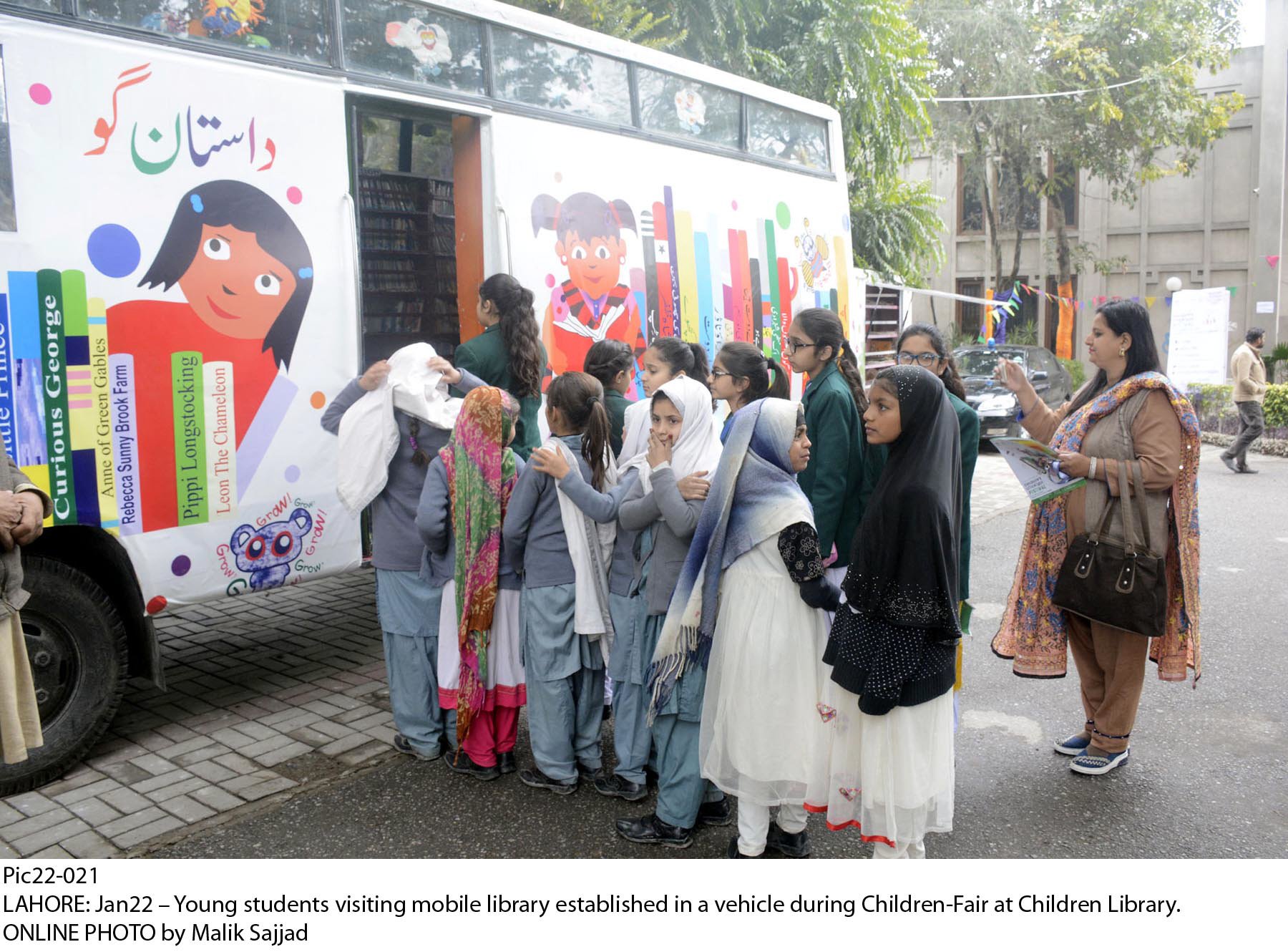 ---
LAHORE: The Children Literature Festival (CLF) is a wonderful platform to enhance learning among young minds through interactive sessions such as storytelling, panel discussions, puppet shows, and music. This was stated by Punjab Minister for Higher Education Raja Yasir Humayun Sarfaraz.

He was speaking at the opening ceremony of the CLF as the chief guest on Tuesday. The event is being organised at the Children's Library Complex in collaboration with the School Education Department and the Punjab government.

The festival's theme for 2019 is 'Heritage, Expression and 21st Century Skills', bringing children and literature together for learning. A number of sessions will be organised not only for children, but also for teachers and parents on both days. The festival will conclude on Wednesday (today).

The minister said that the more you read, the more you learn and the easier it gets to understand new languages. "We learn a great deal through books and they are our lifelong friends."

The CLF seeks to promote the reading habit for creativity and imagination. The festival provides a platform that drives the interest of children towards the joy of reading, self-expression, tolerance and critical thinking.

A large number of students, teachers, and families attended the festival.  Various sessions were organised and many authors (child and adult) launched their books. The sessions included the Art of Book Making by Oxford University Press, Storytelling through Theater by Atif Badar, Suno Kahani Meri Zubani, Puppet Making, Clay Modelling, Origami and STEM Education Workshop etc.

The people who participated in the festival included Amjad Islam Amjad, Dr Arfa Syeda Zehra, Khaled Anum, Rumana Husain, Fauzia Minallah, Syeda Basarat Kazim, Adeel Hashmi, Faiz Ghar, Abbas Rashid, Shehrazade Alam, Amra Alam, Nasreen Iqbal, Sarwat Mohiuddin and Narmeen Altaf Hamid, Raheela Baqai, Ufaq Ehsan, Qaiser Rashid, Bina Jawad, Harsukh, Hareem and Sumbul Bari.