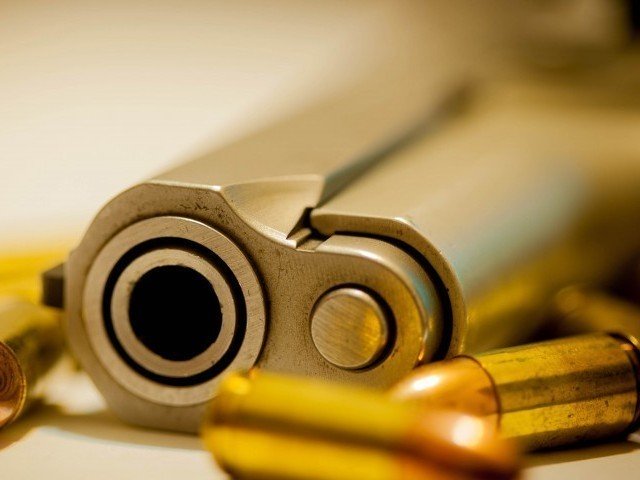 ---
KARACHI: The couple who had been injured by police personnel's firing in Korangi on Sunday night was declared to be out of danger by the medical team at the Jinnah Postgraduate Medical Center (JPMC) on Monday.

The incident occurred on Sunday night when 40-year-old Adnan and his eight-month pregnant wife, 30-year-old Saqiba, had left their home behind Model Park in Korangi No. 5 and were about to sit in their car to go to a dinner, when two police personnel on a motorcycle had opened fire from behind. Both the husband and wife sustained bullet wounds and were rushed to the hospital.

The police personnel, Zahir Shah and Abdul Majeed, had claimed that they were chasing suspects who had snatched one of their official weapons. Korangi SSP Ali Raza had told media from the site of the incident that some unidentified gunmen on motorcycles had snatched a rifle from Abdul Majeed.

As the gunmen were being chased by the police party, they started shooting back and the couple was hit by bullets in the shootout. He said that the gunmen had fled and left the snatched rifle behind and added that it was too early to suggest from which party the couple had received the wounds.

Couple injured in Korangi shootout

Disputed claims

Their claims were, however, disputed by neighbours and CCTV footage of the incident which shows no one was in the lane at the time of the incident. The footage shows people desperately trying to find cover as the shots rang out in the lane. What it doesn't show are any suspects whom the police personnel claim they were chasing.

Sabiqa's father, Zareen Khan, who is a retired police officer, termed the personnel's version a "drama", adding that besides the police personnel, no one had fired shots in the lane. Khan claimed that that there was a liquor store nearby, where the police personnel would regularly identify their targets and then stop them to demand bribes. He added that the same thing had happened on Sunday night.

SSP visits hospital

SSP Raza visited JPMC on Monday to meet the couple and inquire after their health. He also JPMC executive director Dr Seemin Jamali and requested her to ensure the provision of the best facilities for the injured couple.

SSP Raza also talked to Saqiba's father, Zareen Khan, over the phone who said that his son-in-law would decide if he wanted to register a case.

The FIR of the incident hasn't been registered yet. According to SSP Raza, statements of both the police personnel have been recorded, while statements of eye witnesses were to be recorded on Monday. 

Published in The Express Tribune, January 22nd, 2019.