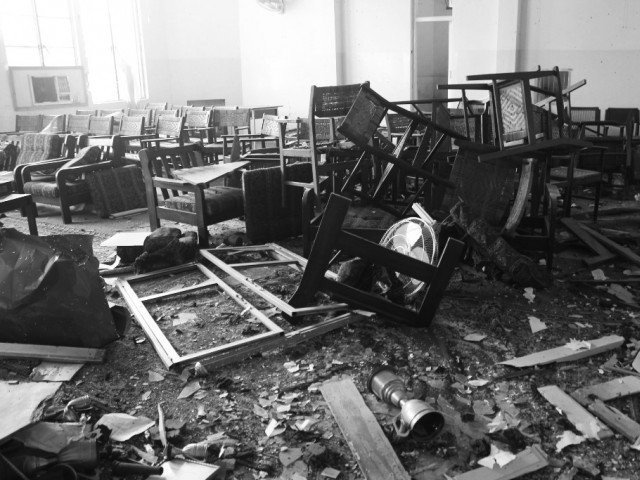 ---
PESHAWAR: The judicial commission tasked with probing the 2014 attack on Army Public School in Peshawar has once again sent a letter to the Ministry of Defence, and other security officials to record their statements.

The commission's focal person said the letter has been sent as a reminder.

On January 11, the commission had requested the defence ministry to present a schedule whereby it would record statements from the then serving corps commander of Peshawar, brigadiers and other security officials.

SC forms judicial commission to probe APS carnage

However, no response has been given from the defense ministry so far owing to which a reminder was sent on January 20.

The judicial commission also asked the DIG and SP Sohail Khalid of CTD as well as current IG of K-P Salahuddin Mehsud to have their statements recorded.

The Supreme Court had in October 2018 a judicial commission led by a Peshawar High Court judge to probe the carnage.

A three-member bench of the top court, headed by Chief Justice of Pakistan Mian Saqib Nisar, had tasked the commission to submit its report within six weeks after conducting a 'thorough' probe into one of the deadliest terror attacks in the country's history in which 144 people, mostly students, had been killed when militants stormed the army-run school in Peshawar.
COMMENTS
Comments are moderated and generally will be posted if they are on-topic and not abusive.
For more information, please see our Comments FAQ