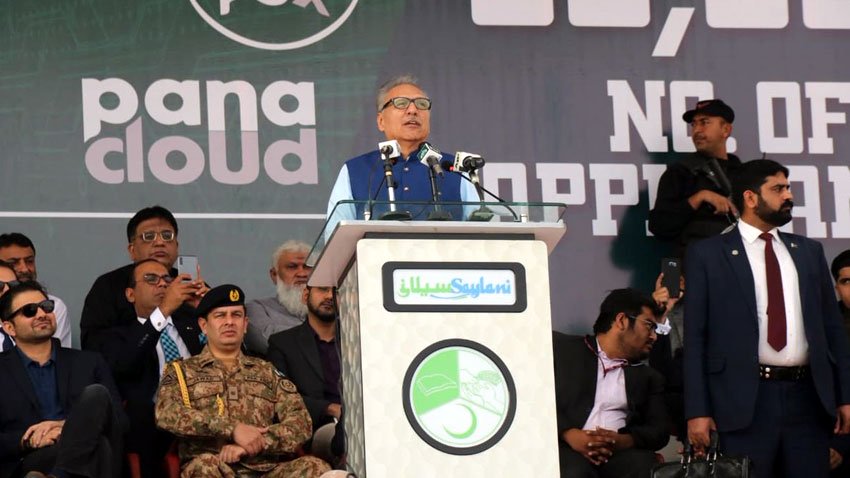 ---
KARACHI: President Dr Arif Alvi urged the youth to prepare for the fourth industrial revolution while addressing around 5,000 candidates appearing for the entrance test to the Presidential Initiative on Artificial Intelligence and Computing (PIAC) on Sunday.

He said that every country needs to keep up to date with developments in the field of artificial intelligence (AI), data computing and information technology and contribute in the sector.

The president emphasised the need to keep abreast of the unfolding challenges in AI, blockchain, cloud computing, robotics and others.

"These are the technologies that are bringing sweeping changes across the globe and no country can afford to keep itself detached," he said.

Media crisis to subside with boost in economy: President Alvi

He said that currently it was a billion dollar industry, but was expected to grow to around $3 trillion by 2025 and up to $40 trillion by 2030.

"I firmly believe that our nation has recognised the relevance of technology and is keen to embrace it, however, what is needed is adequate environment and quality training," he said.

Federal Information Technology Minister Dr Khalid Maqbool Siddiqui said that 30,000 students had applied for the entrance test. Of those, over 7,000, including 5,500 boys and 2,006 girls, were called for the test following necessary assessment as part of the initiative to empower youth," he added.

The entrance test is scheduled to be held at seven different centres around the country in the next few weeks. The second phase of the entrance test will be held in Karachi on January 27 in two shifts to accommodate the remaining shortlisted candidates.