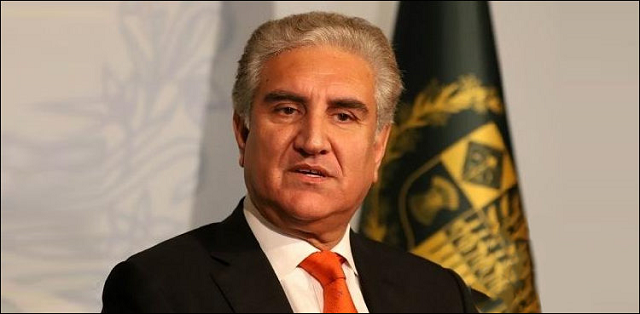 ---
Foreign Minister Shah Mehmood Qureshi dismissed rumours of any rift between Pakistan and China by saying that, "Pakistan and China are completely unanimous on China-Pakistan Economic Corridor (CPEC) projects," Radio Pakistan reported on Saturday.

While talking to a private news channel, the foreign minister said that "we will touch new heights in strengthening ties with China."


Foreign Minister, Shah Mehmood Qureshi says that Pakistan and China have complete unanimity on China- Pakistan Economic Corridor projects. #CPEC #PakChina pic.twitter.com/NkrYTcUmRU

— Government of Pakistan (@GovtofPakistan) January 19, 2019


'China has no concerns over Saudi oil refinery in Gwadar'

Responding to a question about relations with Russia, FM Qureshi said that there is a great space in improving the relationship with Russia and Moscow can help Islamabad in many sectors.

Talking about trade-related relations with Qatar, he said that Prime Minister Imran Khan would have discussions during his upcoming visit to enhance business relations with Doha.

Qureshi also stated that Pakistanis would avail the opportunity of 100,000 jobs being provided by Qatar in the near future.

Early completion of CPEC to bring socio-economic opportunities: PM Imran

While speaking to another private TV channel, the foreign minister said that relations between Pakistan and the USA are 'gradually improving.'

"Pakistan is trying to conduct next round of talks between the US and Taliban as such kind of dialogue is in the interests of Afghan government, Taliban and the entire region."

He said that solution to Afghan issue is not possible without intra-Afghan dialogue, adding that, "Pakistan considers it vital for restoring peace in the entire region."
COMMENTS (1)
Comments are moderated and generally will be posted if they are on-topic and not abusive.
For more information, please see our Comments FAQ