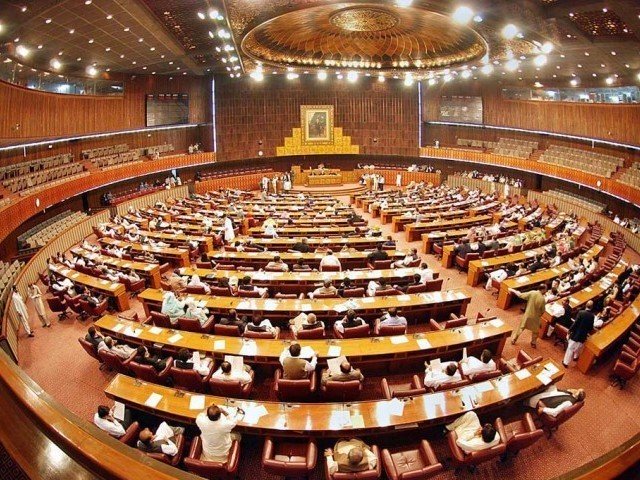 ---
ISLAMABAD: The Senate Standing Committee on Law and Justice on Thursday expressed displeasure on the absence of the Frontier Corps inspector general from its meeting and asked him to appear the next time.

The meeting presided over by Senator Ayesha Raza Farooq discussed the matter related to unfair treatment of Senator Usman Kakar by an FC official at a check post in Qila Saifullah.

FC Commandant Colonel Adeel expressed regret over the incident and apologised over the treatment meted out by security personnel.
Kakar, a Pashtunkhwa Mili Awami Party leader, alleged that the personnel were treating citizens as if "they were coming from India".

Senator Raza Rabbani recalled that the IG did the same when he was called the last time before the committee.

Fawad, Afridi, Iqbal among 332 parliamentarians suspended by ECP

"We need an explanation as to what has been preventing the IG from appearing in the meetings. The IG should have arrived as he is the head of department. Why has he sent the commandant?" he said.

The Senate is a respectable forum, said Asif Kirmani, adding that the official had not made a call to excuse.

Senator Pervez Rasheed stressed the dignity of state institutions, adding that no one should consider himself above them.

A motion regarding Senator Sajid Mir's complaint against Pakistan International Airlines (PIA) staff was also discussed. The senator said he felt ill during his flight from Lahore to Islamabad but the staff did not offer treatment even when asked.

PIA's chief pilot Captain Zafar apologised and announced that the air hostess concerned had been shifted to a remedial programme. It is learnt that the hostess is wife of a PIA officer.

Minister for Privitisation and Aviation Muhammad Mian Soomro also promised strict action. PIA should hold an inquiry into the matter, he said. However, Senator Mir accepted the apology tendered by the air hostess.
COMMENTS
Comments are moderated and generally will be posted if they are on-topic and not abusive.
For more information, please see our Comments FAQ