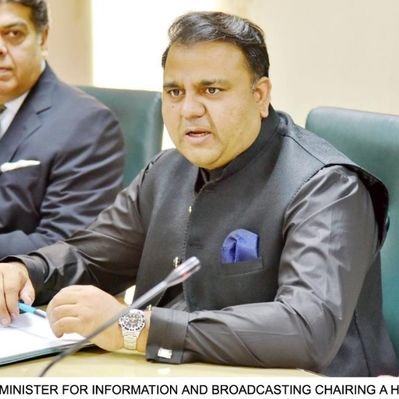 ---
Information Minister Fawad Chaudhry said on Thursday that the federal government has decided against removing names of 20 individuals from the exit control list.

Addressing a press conference in Islamabad following the federal cabinet meeting, he said as per the law the names cannot be removed from the ECL until the government receives Supreme Court's detailed verdict.

The information minister further said the government can also go in review against the apex court order pertaining to the removal of names from ECL.

PM reaffirms confidence in Fawad Chaudhry to head information ministry

Lashing out at Pakistan Peoples Party, Fawad remarked that several party leaders were main accused in the ongoing investigation in the fake accounts case and they embezzled the Sindh's budget which was supposed to be spent on public welfare projects.

He said the fake bank accounts or money laundering case investigation was initiated during the era of PML-N in 2015.

Earlier, the Supreme Court had ordered the removal of party chairman Bilawal Bhutto Zardari and Sindh Chief Minister Murad Ali Shah's names from the Joint Investigation (JIT) report into the alleged Rs42 billion fake accounts scam.

The three-judge bench, headed by Chief Justice of Pakistan Mian Saqib Nisar and comprising by Justice Faisal Arab and Justice Ijazul Ahsan, while hearing suo motu case, has ordered to exclude their name from the Exit Control List (ECL).

Fake accounts case: SC gives clean chit to Bilwal, Murad

Their names have been dropped from JIT report with the consent of JIT attorney Faisal Siddiqui, who had already recommended that the team exclude their names as there was no direct evidence in the report.

The National Accountability Bureau (NAB) has been directed to conduct a fresh investigation against the persons against whom the JIT has recommended further inquiry. If the offence is made out, then file references against them, the bench observed. The bench asked NAB to complete the investigation within two months. Likewise, the order says that if the NAB requires, then a fresh inquiry can be initiated against both Bilawal and Shah.