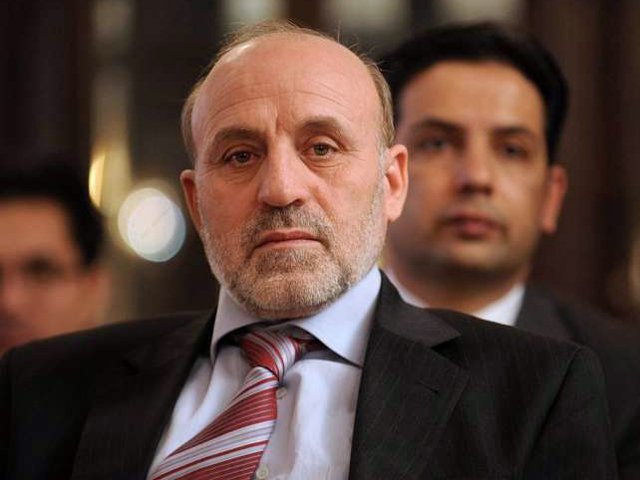 ---
Afghan President Ashraf Ghani's point man in the region, Mohammad Omar Daudzai on Wednesday said that Pakistan's government and security establishment were on the same page, which would provide a suitable environment for holding talks on key issues concerning the two countries.

The Afghan president's emissary, in an interview with the BBC, admitted that Pakistan's attitude with regards to its western neighbour had changed in the context of current circumstances.

"I don't want to get into the past, but in the present, there is much evidence that Pakistan is playing a positive role in Afghan peace talks," said Daudzai, who is currently on an official visit to Islamabad.

"After a long hiatus, we can see that the civil and military leadership here is on one page with regard to its Afghan policy," he remarked.

Daudzai's remarks came a day after the Taliban called off the fourth round of talks with US officials in Qatar, due to start this week, over disagreements about the involvement of Afghan officials, a possible ceasefire and prisoner exchange.

Efforts for a negotiated settlement have gathered pace in recent weeks, however, Afghan Chief Executive Abdullah Abdullah has admitted that without direct talks between the Afghan government and the Taliban, an end to the 17-year-old conflict can only remain a dream.

Afghanistan says end to war a 'dream' without Taliban talking to govt

Some media reports suggested that President Ghani's government was not informed before or after the first meeting between American diplomat Zalmay Khalilzad and the Taliban. However, Omar Daudzai refuted the reports, saying the US authorities had initiated the dialogue process with the Taliban with Afghan officials' knowledge and permission.

When asked why the Taliban do not want to hold talks with the Afghan government, Daudzai said it was a longstanding desire of the Taliban to first negotiate with the US and later with the Afghan government. According to the Afghan envoy, no final talks have taken place between the US and Taliban thus far, which is why they are refusing to hold a meeting with the Afghan government.

Daudzai, however, expressed hope that the Taliban will soon agree to sit with the Afghan officials on the negotiation table.

On Tuesday, Daudzai met Foreign Minister Shah Mehmood Qureshi, who assured him that Pakistan would make all-out efforts to seek an end to the "bloodshed" in the neighbouring country.

Pakistan and other stakeholders have been making efforts in recent weeks to persuade the Taliban leadership to include Afghan government officials in the ongoing peace talks. The insurgents have also called off the follow-up of the Abu Dhabi talks, which would have been hosted by Saudi Arabia.