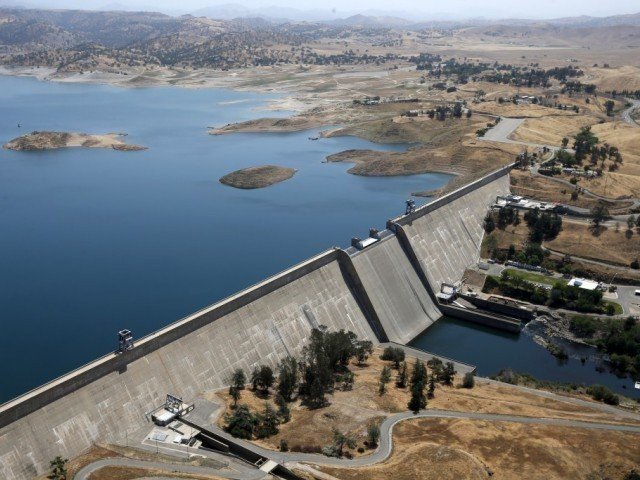 ---
ISLAMABAD: A larger bench of the Supreme Court, headed by Chief Justice of Pakistan (CJP) Mian Saqib Nisar, was informed on Monday that the construction of the Mohmand Dam would begin by end of the this year and it would complete by 2027 at a cost of Rs1,450 billion.

Responding to a query from the CJP, the Attorney General for Pakistan (AGP) Anwar Mansoor Khan informed the court that mobilisation for Diamer-Bhasha Dam will start from June this year and the work will begin in December. "Its first part will complete in April 2022 and the project will complete in 2027."

Earlier, the CJP asked what the government has done for the dams and how much funds it has collected for them. "Has the government done lip service only?  Is the government serious in the construction of the dams? We want the policy of the government," he noted.

'Work on Diamer Bhasha dam to start from May 2019'

The CJP also asked if the prime minister had set up any coordination committee on the issue. The court wants to know when the construction will start and when it will complete, he added.

He said the Water and Power Development Authority (Wapda) had not appeared in the court since long and thinks that it is above all. Wapda chairman appeared before the court and said Wapda is being maligned.

"Allegations are being levelled about the contract of Mohmand dam and a campaign is being run apparently to cause delay in the construction," he said. The CJP said propaganda is being done against dams in the name of freedom of expression.

SC asks timeframe for Diamer-Bhasha dam

"Anyone who feels uncomfortable should come to court and the court will review it," he said.

Wapda chairman said Rs309 billion will be required for Mohmand dam. The government will provide Rs114 billion in six years. Wapda will generate 63 per cent resources on its own and will issue bonds for fund raising.

He said the government will release Rs17 billion in two weeks. A company will be made for the construction of Diamer-Bhasha dam. "The work on Mohmand dam will start next week," he added.
COMMENTS
Comments are moderated and generally will be posted if they are on-topic and not abusive.
For more information, please see our Comments FAQ