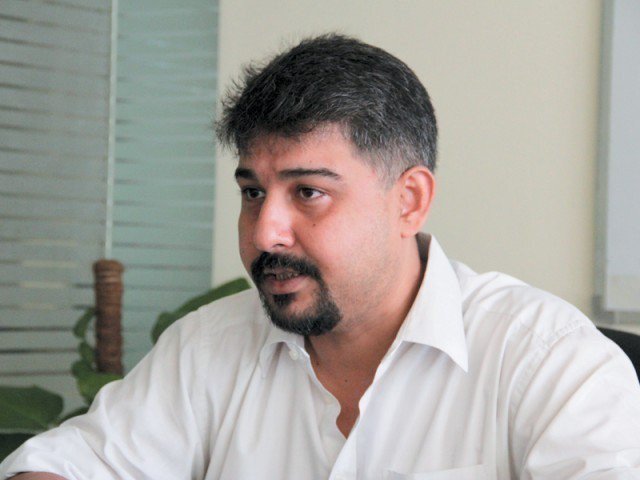 ---
KARACHI: The investigation team probing Ali Raza Abidi's murder recorded the statement of Muttahida Qaumi Movement-Pakistan (MQM) leader Farooq Sattar on Wednesday. The investigation team questioned Sattar for around 30 minutes.

Fomer MQM MNA, Abidi, was assassinated outside his house in Defence Phase V within the jurisdiction of Gizri Police Station, on the night of December 25 when two unidentified men opened fire at him.

The two unidentified killers fled the scene and the case was registered in Gizri Police Station. South deputy inspector-general (DIG) Jawed Alam Odho formed a seven-member investigation committee, headed by South SSP Pir Muhammad Shah. Shah summoned Sattar to his office for the interrogation where Investigations SP Tariq Dharejo and other members of the committee were present.

Key arrest made in Ali Raza Abidi assassination case, says Sindh CM

The 30-min interrogation

Shah told The Express Tribune that Sattar was summoned to answer questions related to Abidi's murder investigation.

According to sources, Sattar was inquired about his information on the threats received by Abidi, their last contact and their political interests.

The committee's purpose was to investigate the disagreements that Abidi had with other party leaders. Sources said that Sattar told the investigation committee that Abidi was struggling for Muhajir ittehad [unity].

According to Sattar's spokesperson, he was summoned on the basis of his political and intellectual harmony with Abidi. Sattar assured the investigation team of his complete cooperation. The investigation team inquired about Abidi's political activities.

Other high-profile leaders were also summoned on Wednesday and more political leaders will be summoned for questioning in the coming days, said Shah, adding that their names will be revealed soon. He further said that police investigations were ongoing and revealing anything before the completion of investigations would be inappropriate. He also said that Sattar could be summoned again if necessary.

While talking to the media outside the Defence Police Station, Shah said that it might be possible that someone from among the MQM leaders was involved in Abidi's murder. He said that every single person who was in contact with Abidi will be investigated. SSP Shah also added that Abidi's murder was not a street crime but an incident of target killing. "The investigation is progressing well and the murderer will soon be presented before the court," said Shah.

Police pin hopes on CCTV footage to nab Ali Raza Abidi's killers

Developments 

Abidi's guard was taken into custody on December 26, a day after the incident took place. Officials revealed that the guard was deployed outside Abidi's house in DHA. The police were investigating whether the incident was an outcome of a personal dispute or motivated by political or religious differences, said SSP Shah.

The Sindh Chief Minister Murad Ali Shah had earlier said on December 28 that an 'important arrest' relating to the assassination of Abidi had been made 'at the airport'.

"The investigation is going on, therefore we cannot disclose more details," he had said, adding that Abidi's killers would be brought to book very soon.

Published in The Express Tribune, January 4th, 2019.