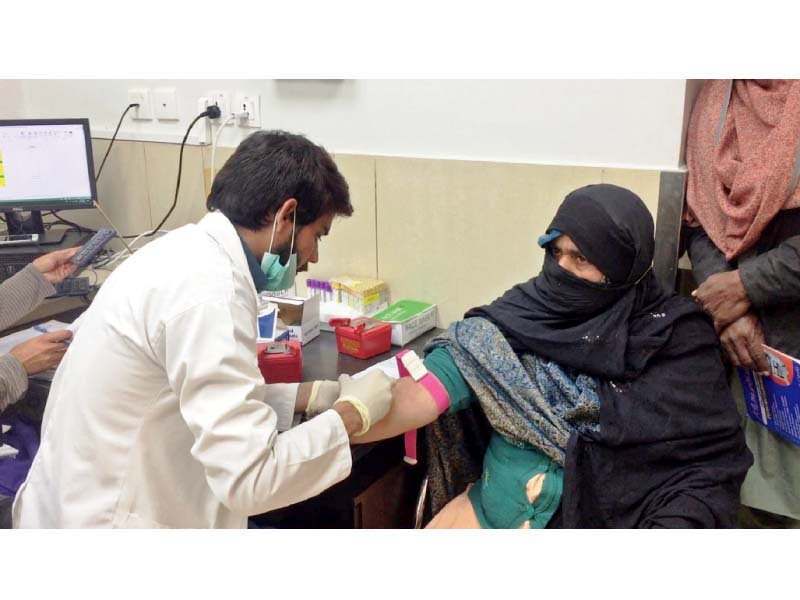 ---
BHAKKAR: At least six patients of hepatitis B and C were reported on a daily basis in Bhakkar during 2018, said Hepatitis Prevention and Treatment Clinic Incharge Dr Abdur Rehman. In the duration of 12 months, more than 9,500 patients were reported at facility while more than 7,000 were vaccinated for the disease, he added.

He revealed that more than 2,500 individuals were diagnosed with hepatitis B and C. Out of these, 500 were cured while 1,600 are still under treatment; their reports have been sent to the lab. Around 400 others tested negative for hepatitis B and C, he maintained. "Treatment at the facility is completely free-of-cost," he stated.

Lahore Transport Company imposes fine on 621 vehicles

Agha, a patient at the clinic, said that he contracted both hepatitis B and C in addition to having jaundice. I was treated for the diseases but it I relapsed, he said. "I am currently under treatment at the facility where all of my medicines are free-of-cost," he stated.

In April, 2018, The Express Tribune reported that over seven million individuals were suffering from hepatitis in the province. Sources revealed that despite rigorous campaigns, including crackdowns against quacks, establishing hepatitis filter clinics, registering barber shops, installing drinking water dispensers and awareness campaigns on multiple sexual partners, the growing number of hepatitis patients was alarming.

According to the health department's statements, proper legislation, awareness and introduction of auto-destructible syringes is essential for curbing the spread of hepatitis.

Published in The Express Tribune, January 2nd, 2019.
COMMENTS
Comments are moderated and generally will be posted if they are on-topic and not abusive.
For more information, please see our Comments FAQ