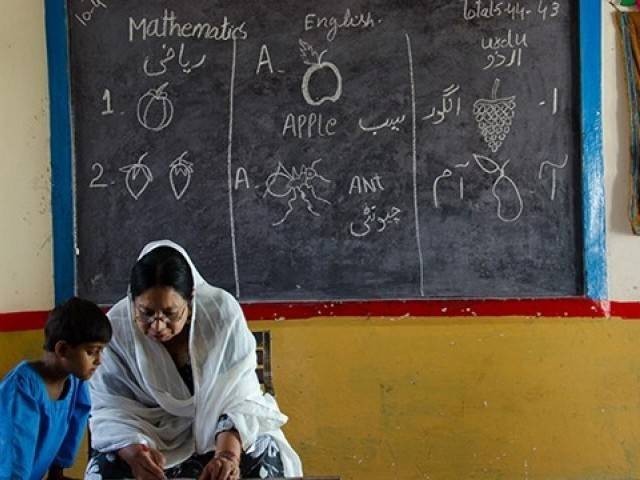 ---
RAWALPINDI: The government has approved a move to hire 1,300 teachers for the Rawalpindi district. This will make up just a part of the 2,582 teachers who will be hired for the entire division.

Of these, 650 teachers will be hired for positions in Attock, 221 in Chakwal and 411 teachers for Jhelum district.

The Punjab government intends to hire around 40,000 teachers for all 36 districts of Punjab. Of these, most teachers will be hired for Lahore where 2,225 teachers would be hired.  However, these teachers will be hired on a contract basis.

The recruits will first have to clear tests by the National Testing Service (NTS) by securing at least 60 per cent of marks.

The recruitments are expected to be completed before the new academic year starts.

Sindh government surrenders six teachers to NGO

Teacher transfer list finalised

A list for the transfer of men and women teachers has been finalised. The transfer orders are supposed to be issued this week.

Teachers in primary, middle and high schools will be transferred while a survey is being undertaken of the vacant seats in the schools affected by the transfers.

SES teachers present 10-point charter of demands

The Punjab SES Teachers Association has presented a 10-point Charter of Demand, calling for the resolution of their genuine problems.

Shafiq Bhalwalia the president of the association, and other leaders of the association including Hayat Gondal, Tariq Mahmood Gondal and Raja Muzaffar, have jointly demanded that prep classes should be started in all government schools across Punjab.

Moreover, they have demanded that the contract system should be completely terminated and that teachers should be hired on a permanent basis.

They further demanded that the Punjab Education Foundation and the Punjab Examination Commission should be done away with and the old system of examination should be restored.

Moreover, they demanded that science and computer labs should be set up in all schools while the government should hire separate teachers who are specialist in their particular subject. Superiors should be appointed in all schools, including in primary schools.

The shortage of furniture in government schools should also be addressed. Students should be provided pick and drop services, for this buses should be provided to schools.

To facilitate teachers, they demanded that a teacher housing society should be set up while time scale structures should be set up for teachers. 

Published in The Express Tribune, January 1st, 2019.