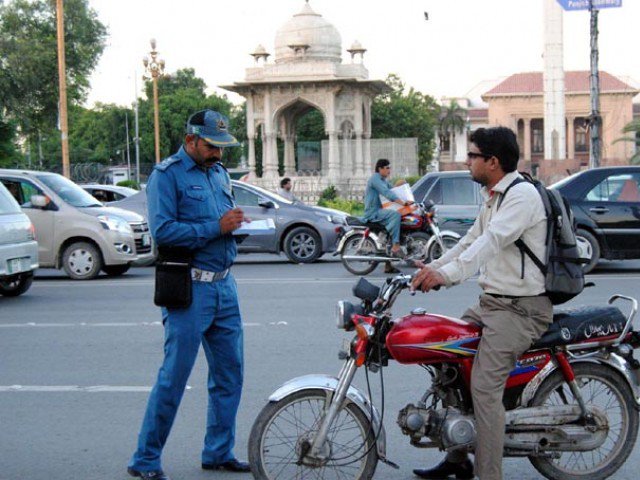 ---
LAHORE: Following the directives of Lahore CCPO BA Nasir to promote safety among motorcyclists and pillion riders, the city traffic police issued 492,745 chalan tickets across the city with 72,396 on Mall Road alone to motorcyclists for not wearing helmets.

On the court orders, a crackdown was underway against pillion riders for not using helmets. As many as 37,173 pillion riders were challaned across the city, while 22,921 of these were on Mall Road. Action was also taken against 14,540 smoke-emitting vehicles.

SP Sardar Asif Khan said the number of traffic accidents has declined after taking action against motorcyclists who did not used helmets. He added that action was being taken against all the people who wore makeshift helmets like labour and contraction caps. Also, fines have been imposed on motorcyclists who put their helmets on the two-wheeler's tank. He said the main objective of wearing a helmet should be protection rather than avoiding fine.
COMMENTS
Comments are moderated and generally will be posted if they are on-topic and not abusive.
For more information, please see our Comments FAQ