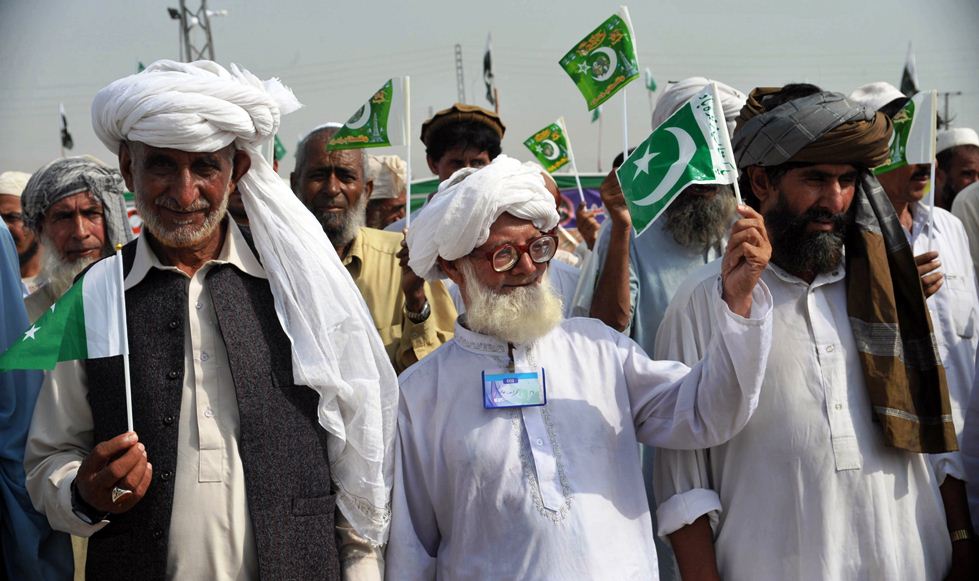 ---
PESHAWAR: A delegation of prominent religious scholars visited Miranshah and Mir Ali in North Waziristan district.

The delegation visited the local garrison where they briefed on the prevalent environment in the tribal district, the army's drive against militancy and efforts being made for socio-economic development.



Miranshah visit: PM likely to announce uplift package for tribal areas tomorrow

GOC 7 Division Major General Mumtaz highlighted means for North Waziristan district's economic revival. Attendees appreciated the briefing and requested further interaction to develop their communities.

The delegation also visited Miranshah city, Sarbankai model village, Miranshah bus stand, a reconstructed market, DHQ hospital, Army Public School and the stadium complex.

In the nearby town of Mir Ali, the delegation also met tribal leaders and visited nearby facilities..

Sustaining peace: Tribal elders urged to play role

The delegation departed for Islamabad in the afternoon and included the following ulema: Maulana Mufti Abdul Raheem, Allama Amin Shaheedi, Allama Arif Hussain Wahidi, Maulana Ahmed Ludhanvi, Mufti Muhammad Naeem, Muhammad Raghib Hussain Naeemi, Pir Muhammad Amin Ul Hasanat Shah, Allama Iftikhar Hussain Naqvi, Maulana Zahid Mehmood Qasmi, Dr. Qibla Ayaz, Maulana Fazal Ur Rehman Khalil, Muhammad Yaseen Zafar, Maulana Abu Rezwan Muhammad Alam, Mulana Qari Muhammad Roman, Mulana Sabir Ullah.