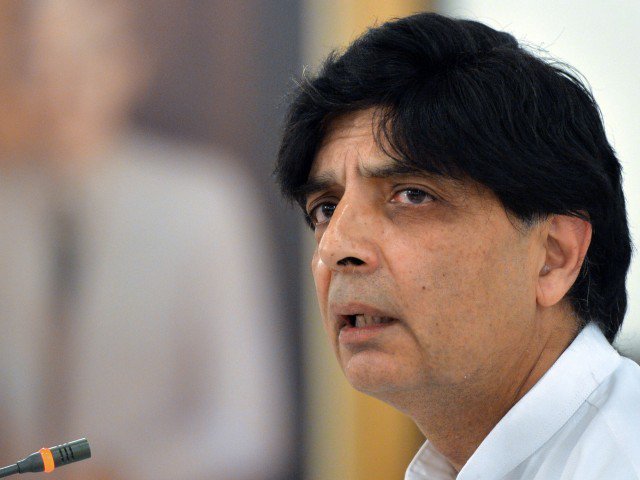 ---
ISLAMABAD: Senior politician Chaudhry Nisar Ali Khan has said that accountability, solely by name, cannot put an end to political parties or political influence.

The importance of accountability and its credibility can only be restored if it is across the board and applicable to all, he added.

These thoughts were expressed by Nisar during an unofficial conversation with his longtime friend Shaheen Khan at his residence.

He said that the political landscape was presenting a map of war. He termed the current condition a poison for the development, stability and future of Pakistan. He urged the opposition to give the government a chance to demonstrate its performance.

He said that it was the duty of the government to give space to the opposition.

Nisar termed the US-Taliban talks a positive development but called upon the government to refrain from taking unnecessary credit or score points since Pakistan would be blamed if matters could not materialise.

He said that Pakistan's influence on the Taliban was limited and statements claiming more influence than necessary could hurt the country.

He said on record that this was not the first time that Pakistan played its role to broker talks between all the stakeholders as the Murree talks were held two and a half years ago.

In response to a question he said that the government was headed at a fast pace along a path regarding which it had a different mindset in the past.

He said that India could not be brought to the table for talks through appeasement. It was necessary to understand that friendship with Pakistan was not in Modi's nature.

He said that issuing a response to Trump's statement was a positive step.  He also called for restoration of talks with India.

Published in The Express Tribune, December 23rd, 2018.
COMMENTS
Comments are moderated and generally will be posted if they are on-topic and not abusive.
For more information, please see our Comments FAQ