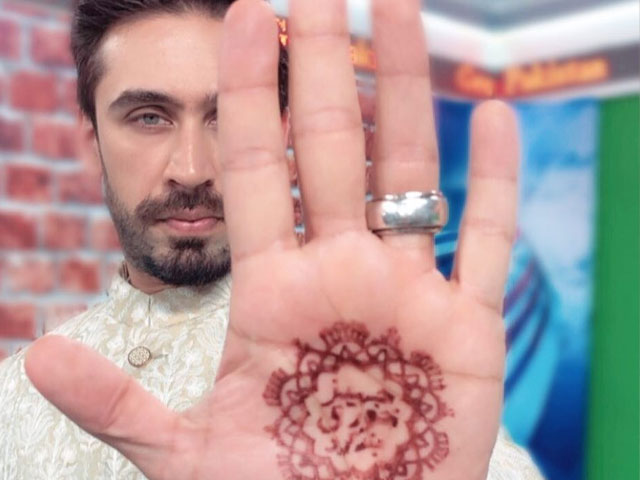 ---
KARACHI: Earlier last week, Parchi star Ali Rehman Khan made the surprising announcement through a video on his Instagram feed that he was getting married. But he wasn't!

The whole act was part of a campaign initiated by UN Women Pakistan to discourage the practice of forced dowry and related violence. It showcased how this practice makes a bride synonymous with material things like utility items, cash and gold, stated a press release. 




The expectation of giving dowry to the groom's family has been burdening the families of girls with the pressure of spending more than their means and, in many cases their entire life savings, on their daughter's wedding.

Many marriages in Pakistan involve the transfer of dowry from the bride's family to the groom's and often brides are punished for not bringing enough dowry items through emotional abuse and bullying, deprivation of basic needs, and even to the extreme of killing with stove-burnings which are shown as accidents.




Joining hands with UN Women are celebrities such as Iqra Aziz, Adnan Siddiqui, Yasir Hussain, Ayesha Omar, Juggan Kazim, Ushna Shah, Sana Javed, Ahmed Ali Butt, Osman Khalid Butt, Haroon Shahid and others

In 2012, UN Women and SACHET conducted a study that found that "Dowries are often a monetary deal between two families: the bride's family that fulfils the demands and the groom's that makes demands. Such cultural arrangements completely violate the dignity of women and the quality of their personal relationships."




With this campaign, UN Women aims to not only highlight the issue but also discourage the practice by portraying it as a form of abuse.

They've coined a new Urdu term 'Jahezkhori' with the aim to stigmatize the practice and change attitudes and behaviours towards it. The campaign goal is to encourage people to demand an end to the dowry practice by stating #StopJahezkhori.

This campaign aims to transfer the stigma from those who are put under pressure to give dowry in return for marrying their daughters, to those who feel entitled to take dowry and to perpetrate violence if their demands are not met.

Have something to add to the story? Share it in the comments below. 
COMMENTS (1)
Comments are moderated and generally will be posted if they are on-topic and not abusive.
For more information, please see our Comments FAQ