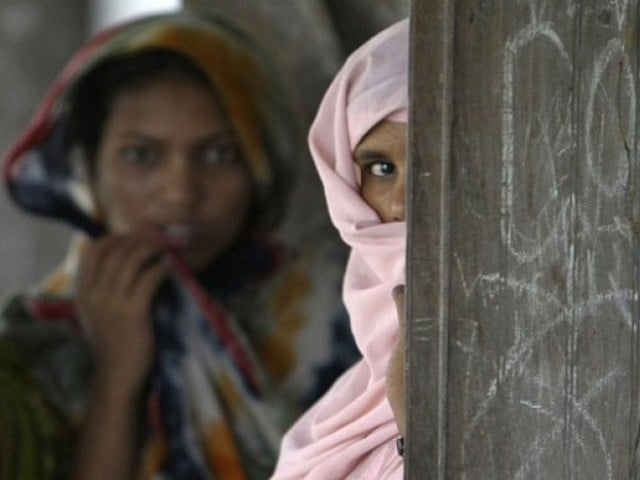 ---
KARACHI: Pakistan has been listed among the worst performers in the world when it comes to women empowerment as the country placed at the rock bottom of the World Economic Forum's "Global Gender Gap Report 2018".

The country bettered only Yemen, the worst country with regards to gender equality. It joins the bottom bracket of nations, including Iran, Iraq, Saudi Arabia and Egypt. Strangely, Pakistan is placed two notches lower than the war-devastated Syria.




This also led President Arif Alvi to express deep concern on the plight of Pakistani women. Addressing a ceremony in Hassan Abdal on Wednesday, he said it was unfortunate that Pakistan stood only second from the bottom in terms of gender equality. "With hereditary rights, the womenfolk could be made the equal citizens," he added.

UN Women report shows worrying degree of gender inequality in Pakistan

"Evaluating health and education of women as well as economic opportunities, Pakistan is among worst performers on gender equality. We rank 148th out of 149 countries. This is alarming. I urge the Executive, Legislature and the Judiciary to please take note," he later said in a message on social media.




The Geneva-based organisation's report tracked disparities between the sexes in 149 countries across four areas: education, health, economic opportunity and political empowerment. Pakistan is ranked 146th in economic participation and opportunity category, 139th in educational attainment, 145th in health and survival and 97th in political empowerment.




The report indicated that it would take centuries to achieve gender parity in workplaces throughout the world. However, there had been some improvements in wage equality this year compared to 2017, when the global gender gap widened for the first time in a decade.

At current rates, the global gender gap across a range of areas will not close for another 108 years, while it is expected to take 202 years to close the workplace gap, the WEF found. "After years of advances in education, health and political representation, women registered setbacks in all three areas this year."

Report confirms that fight for gender equality is far from over

The situation varies greatly in different countries and regions. For instance, while Western European countries could close their gender gaps within 61 years, countries in the Middle East and North Africa will take 153 years, the report estimated.




Overall, the Nordic countries once again dominated the top of the table: men and women were most equal in Iceland, followed by Norway, Sweden and Finland.

Among the world's 20 leading economies, France fared the best, taking 12th place overall, followed by Germany in 14th place, Britain in 15th, Canada in 16th and South Africa in 19th.

The United States continued its decline, slipping two places to 51st, with the report in particular blaming "a decrease in gender parity in ministerial-level positions."

With additional input from AFP