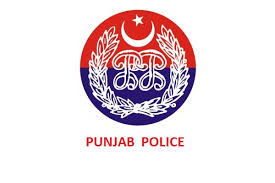 ---
LAHORE: Punjab Police Traffic department has prepared a modern technology-based android application. It has been dubbed Traffic Accident Management Information System (TAMIS) and will enable authorities to determine the reasons for accidents.

It will also help them expedite the process of investigation and prosecution, while devising a future strategy to avoid such accidents.

This was disclosed by Inspector General Police Amjad Javed Saleemi as he inaugurated the new application at Traffic Headquarters Punjab Qurban Lines on Tuesday. TAMIS is prepared as part of a collaboration with the Punjab Information Technology Board (PITB). On this occasion, Punjab Safe Cities Authority (PSCA) Managing Director AIGP Police Ali Amir Malik, AIGP CTD Muhammad Tahir Rai, Chief Operating Officer Akbar Nasir, DIG IT Zulfiqar Hameed and PITB Operations Director General Faisal Yousaf, Sajid Lateef, Waqar Naeem and other senior officers were also present on the occasion.

While briefing the IGP on this occasion, SSP Traffic Khurrum Shakoor said around 16,000 died in five years because of traffic accidents. With the help of this system, the causes of accidents and negligence of other departments could also be identified. Also, coordination between the departments could be made possible and new strategies would be evolved to save lives.

The IGP was told that before this application, there was a manual system by which a traffic sergeant used to fill a form and send it to traffic headquarters. A lot of time was wasted during the process and there were several other shortcomings.

Through this system, the traffic department can keep a record of accident that have occurred in any district of Punjab, their time, location, geography, police station, name of Punjab Highway Patrol post, road, number of colliding vehicles, response timing of district police and traffic police, cause of accident, weather situation, casualties, injured, loss of property and ambulance response time on a single dashboard. Besides, all details of drivers, injured persons, eyewitnesses and informants could also be identified shown through TAMIS.

With the help of this system, investigation and prosecution process could be completed in a timely manner.

The IGP was further told that all details of the accident such as the lodging of an FIR as well as details of the injured and deceased persons could also be determined through this system

In the end, SSP Traffic Khurrum Shakoor presented a souvenir to the Punjab IG.

The department is taking several steps to modernise the traffic management system in the province. The traffic police have already launched e-challaning against traffic rules violations. However, the system is facing several hurdles, including the issue of fake number plates. Few cases have been reported in the city in which a challan was sent to the address of another person.

The Punjab Safe Cities Authority (PSCA) formally launched e-challaning system in September this year. PSCA COO Akbar Nasir Khan had made the announcement during a press conference at Qurban Lines. The conference focused on the PSCA and City Traffic Police Lahore's (CTPL) initiative, while also discussing the scope of the project, the purpose behind it as well as clarification of a few misconceptions that had cropped up.

Khan had said that the initiative was in total compliance with the Motor Vehicle Ordinance and its predefined penalty grid.

Last year in June, Punjab DIG Traffic Farooq Mazhar had claimed that the system would be at par with international standards like any other developed country. Under it, an online record of violations of a driver would be maintained. An electronic device will calculate these points and issue violation tickets. Every violation will have certain point penalties and authorities can cancel a driving licence from three months to two years.