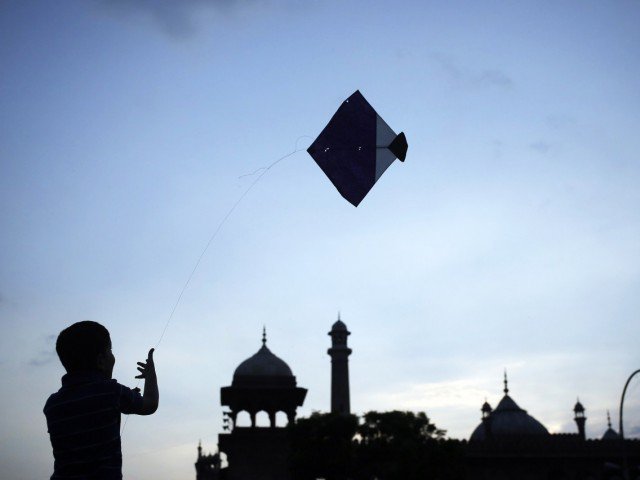 ---
LAHORE: Punjab Information and Culture Minister Fayyazul Hasan Chohan has said that the provincial authorities have decided in a meeting presided over by Chief Minister Usman Buzdar to celebrate Basant in Lahore in the second week of February.

Addressing a press conference at Al-Hamra Arts Council, he said the festival of Basant was a reflection of Punjab's culture. Over the past several years, the authorities had banned the festival because of some negative trends but now the decision has been taken in principle to celebrate it.

Chohan said Basant was a purely cultural, social and traditional event and it would be incorrect to link the festival with any religion.

Journalists celebrate Basant festival in Quetta

He said that an eight-member committee had been formed to plan the festival and review all its aspects. In addition to Chohan, the committee includes Law and Parliamentary Affairs Minister Raja Basharat, the inspector general of Punjab police, the secretary for information and culture and members from civil society and the media. The committee will extensively review all related matters and present its recommendations to the chief minister within eight days. The CM will give final approval for the festival in the light of the recommendations given by the committee.

Provincial Secretary for Information and Culture Bilal Ahmed Butt, Al-Hamra Arts Council Executive Director Athar Ali Khan and Additional Secretary for Culture Akhtar Abbas were also present on the occasion.

The provincial information minister also expressed pleasure over the announcement of British Airways to resume its operations in Pakistan. The decision is a testimony of Prime Minister Imran Khan's leadership and policies and clearly signifies that the country is heading on the path of peace and stability, he said.

He also said that the Pakistan Tehreek-e-Insaf government's extraordinary performance in Khyber-Pakhtunkhwa had resulted in a green revolution that had been lauded both inside and outside the country. The billion tree project has been lauded by the United Nations and the global community, he said.