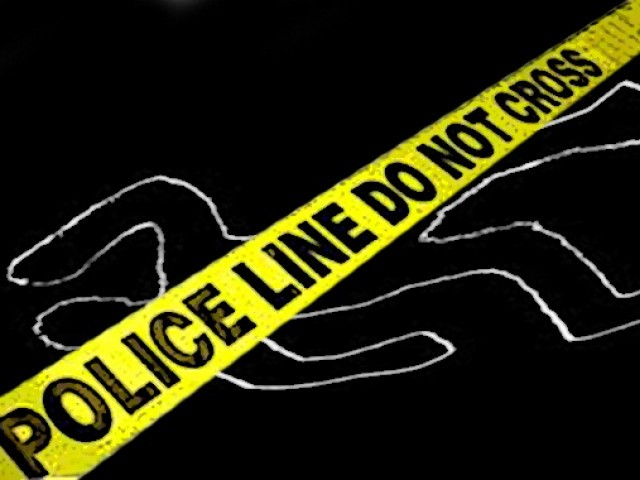 ---
GUJRANWALA: A woman and her daughter were murdered in Gujranwala's Wazirabad City on Friday.

An official of Ahmed Nagar police station told Express News that unidentified criminals barged into a house in Kaka Kolu area and stabbed/axed Ruqayya Bibi and her daughter Maryam Shehzadi to death.

He added after carrying out the murder, the culprits dumped the bodies of the victims in a room and fled the scene.

He disclosed that after two days, the stench emanating from the house led to the discovery of the bodies. The police immediately shifted the bodies to Tehsil Headquarter Hospital Wazirabad for a postmortem.  Initial medical reports stated that the women were killed with a knife and an axe.

Meanwhile, the police officials said that during the course of investigation, it was revealed that Ruqayya's husband had passed away a few years ago. Both the victims were living alone in the house. They added that the woman's son works in Qila Didar Singh Town.

They maintained that a forensics lab team collected evidence from the scene of the crime.

On November 24, a woman and her daughter were allegedly stabbed to death, while two others were injured over a dispute in Lahore.

Police said an assailant attacked Noreen, 50, her daughters Anam, Iram and Ambreen at their residence and fled the scene. As a result, Noreen and Anam suffered serious injuries, while the two others also suffered multiple stab wounds.

The injured girls alerted the locals who called in police. The injured were taken to a local hospital where Noreen and Anam succumbed to their wounds.

Relatives of the deceased women alleged a man named Ahmad wanted to marry Iram, but the girl turned down the proposal. Therefore, he allegedly killed them over the matter.

Published in The Express Tribune, December 15th, 2018.
COMMENTS
Comments are moderated and generally will be posted if they are on-topic and not abusive.
For more information, please see our Comments FAQ