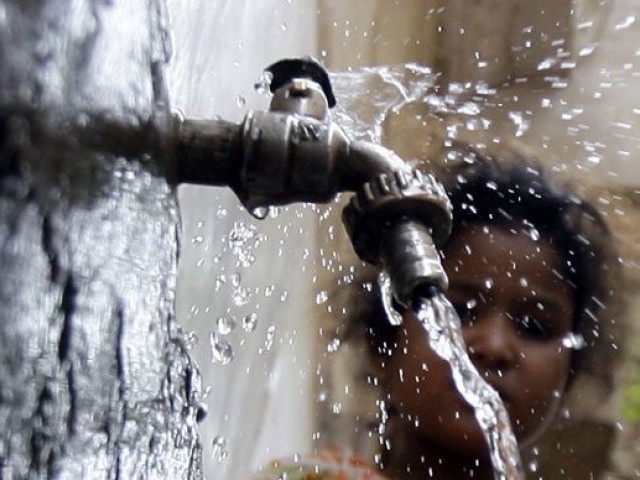 ---
HYDERABAD: Following the graft inquiry against Jamshoro Town Committee chairperson, Supreme Court appointed Water Commission has transferred the chairperson's powers to Jamshoro deputy commissioner (DC). The commission's head, Justice (retd) Amir Hani Muslim, who conducted the hearing in Karachi on Saturday directed the provincial government to immediately notify transfer of the powers to the DC as administrator of the committee.

"... so that proposed inquiry of Anti-corruption Establishment (ACE) should not be influenced either by the chairman [Lala Faisal Khan] of by any elected member of the council," the commission's order read. During the hearing Jamshoro DC Captain (retd) Fariduddin Mustafa informed the commission that Khan tried to tamper the evidence to influence the investigation.

Water commission summons owner of private school

"On November 29, Khan and his companions searched rooms of the Town Committee's office and took away the official laptop as well as the official files and correspondence," the DC complained, adding that Khan even threatened the staff.

"Few councillors have reported that their fake signatures have been made on the request letter for convening the committee's session of the council." The DC told the commission that Khan did not convene a single session of the council since January 18 and interpreted his move as an attempt to influence the inquiry. Khan admitted before Justice (R) Muslim that he took away the official laptop to his home, adding that it contained the official record, documents and correspondence. He also accepted that he did not call the session since January this year.

Water commission extends ban on conversion of plots

Upon inquiry, the chairperson conceded to having spent tens of millions of rupees without the council's approval. He even padlocked the office of the town officer, Ashok Kumar, to obstruct the investigation. The commission directed Khan to return laptop and the official record and to reopen Kumar's office. Local Government Secretary Khalid Hyder Shah suggested that under Section 74 of Sindh Local Government Act 2013, Jamshoro DC should be assigned the charge of administrator.

Published in The Express Tribune, December 9th, 2018.
COMMENTS
Comments are moderated and generally will be posted if they are on-topic and not abusive.
For more information, please see our Comments FAQ