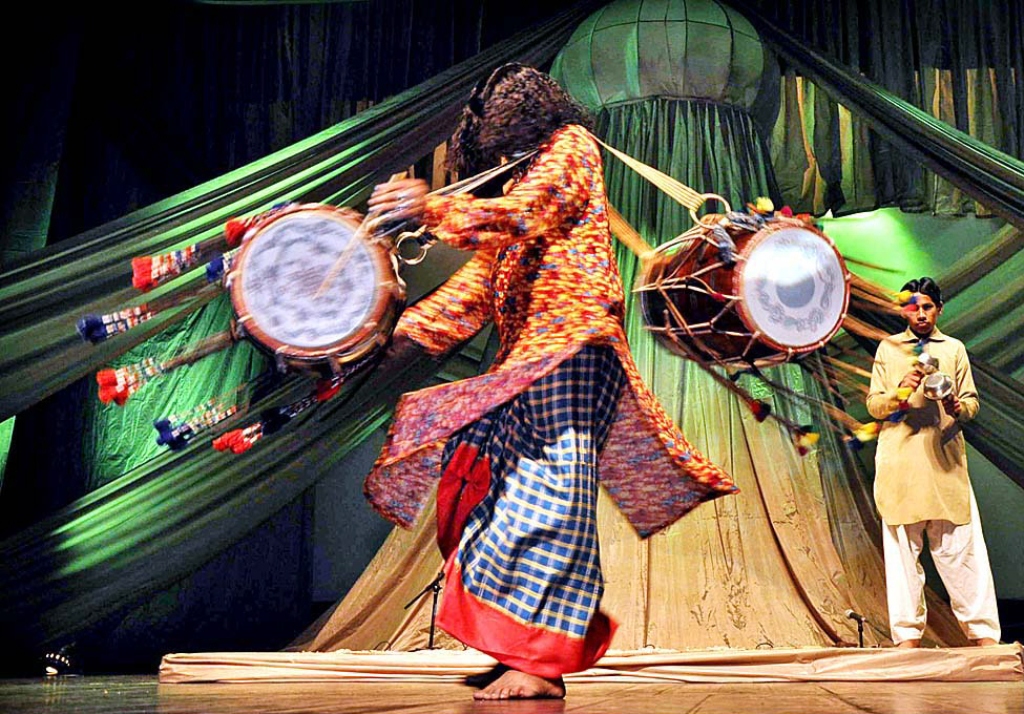 ---
ISLAMABAD: Speakers at a Muzakra session at the National Institute of Folk and Traditional Heritage, Lok Virsa, on Thursday discussed various aspects of indigenous Sufi music.

Culture experts including Accountant General Pakistan Revenues (AGPR) Director General Sheraz Haider,  Mussarrat Youssuf from United Nations and Quaid-e-Azam University Research Scholar Dr Tanvir Anjum spoke on the origin, evolution, content, typology, significance, current status, contemporary understanding and popularity of the Sufi music. According to them, the propagation of Sufism started from its origin in Baghdad, Iraq and spread to Persia, Pakistan, North Africa, Central Asia and Muslim Spain.

Sufism has produced a large body of poetry in Arabic, Turkish, Persian, Kurdish, Urdu, Punjabi, Sindhi and even Bangla, from which the genre of Sufi music, lyrics and qawwali has emerged. The Sufi poetry has integrated with the local musical culture of the various parts of the world and has created a rainbow of variations down the ages.

Despite having its roots in the Muslim world, in India too, Sufi music has been contextualised and the result is qawali, waee, kafi and dohray which is distinct from various genres of Sufi music found globally across the Islamic world, they said.

Mussarrat Youssuf is former visiting faculty of Quaid-e-Azam University and currently associated with the United Nations. Sheraz Manzoor Haider is Director General at the Office of the Auditor General of Pakistan. Haider is a cultural historian, an ethno-musicologist, a dance critic and a playwright. On classical, folk, film music, and dance, he has been contributing articles to newspapers and magazines since 1990. He also produced a series of documentaries on the lost genre of light classical music of North India. One of his video documentaries was screened at an international competition hosted by the Japanese television in 1999.

Prof Dr Tanvir Anjum is a faculty member at the History Department of Quaid-e-Azam University for the last 20 years. She has produced a number of scholarly works on Islamic and Indo-Pakistan history. Majority of her research work is about Sufism.

Published in The Express Tribune, December 1st, 2018.
COMMENTS
Comments are moderated and generally will be posted if they are on-topic and not abusive.
For more information, please see our Comments FAQ