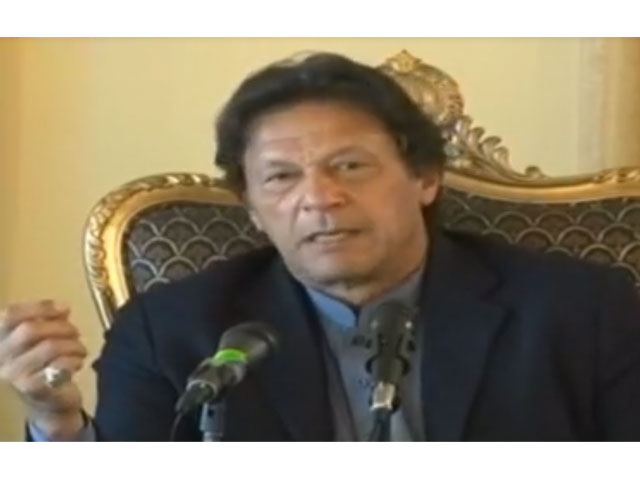 ---
[fbvideo link="https://www.facebook.com/etribune/videos/1970378379695479/"][/fbvideo]

Prime Minister Imran Khan on Friday said Pakistan didn't receive positive response from India pertaining to bilateral talks, terming the Modi-led government's mindset main hurdle in failure to hold dialogue.

"Pakistan's mindset has changed, but India's hasn't," the premier told news reporters from India in Islamabad.

He said that there's no issue that can't be resolved through talks. According to him, the opening of Kartarpur corridor was one of the measures taken to improve bilateral ties. "There's no enmity between the people of the two countries; people to people relations could be improved."

Peace overtures should not be mistaken as desperation: PM tells India

"The premier said that Pakistan will continue to urge for holding talks in order to resolve issues between the two countries."

"We have done our bid to push for dialogue; now the onus is on India." Imran said. "The two nuclear powers cannot afford another war." Pakistan, he stressed, wants peace in the region.

No one, he asserted, can make progress without learning from their past experiences.

"Pakistan has suffered colossal losses both in men and material due to the war on terrorism," the premier said. "Let me tell you, terrorism isn't in the interest of Pakistan or India."

On Kashmir, PM Imran said, "Even the issue of Kashmir could be resolved through dialogue, and went on to add that if India couldn't do, it should at least do something for the people of Occupied Kashmir.