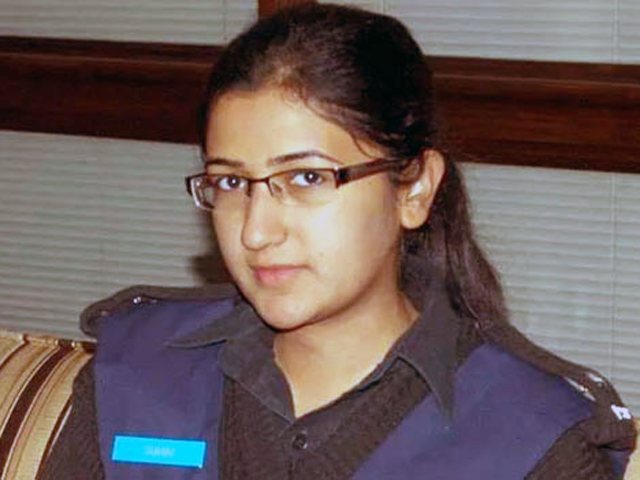 ---
After SP Suhai Aziz Talpur's heroics during the Chinese consulate attack in Karachi, social media users in China have literally fallen in love with her, Express News reported.

A Chinese youth has even asked Talpur to come over to the country and accept his marriage proposal.




Talpur led the security operation that foiled the terror attack on the consulate on Friday.




Social media users in China have also lauded her bravery as well as her good looks with many comparing her to a famous Chinese actress.

SP Suhai Talpur: The woman on the frontline of Chinese consulate operation

Some in the country are worried for her safety owing to the terrorist threat.




Social media users also doubled down on the unwavering friendship between the two countries.

The police officer has achieved celebrity status back home as well with the public deeming her a hero.

IG Sindh Kaleem Imam has asked for Talpur to be conferred with the Quaid-e-Azam Police medal. She is the first female officer whose name has been recommended for the award.




Since the attack a picture of Talpur holding her pistol, flanked by commandos, has gone viral on social media in Pakistan. Her bravery has also earned her a nomination for the country's highest award for police officers.

Chinese people raise funds for police martyrs in Karachi consulate attack

Friday's attack, claimed by separatist insurgents from Balochistan, killed four people, including two police officers who Talpur said were the real heroes.

"The real credit goes to assistant sub-inspector Ashraf (Dawood) and constable Amir (Khan) who kept the attackers engaged and sacrificed their lives," she said.

Talpur, who is scheduled to be promoted soon, will be one of only two female officers above the rank of assistant superintendent in the Sindh provincial police force. But she believes women have a big role to play in law enforcement.

"A woman can be a better detective than a man, we see each and every thing and memorize it better," she said.

Talpur, who hails from a small conservative village in Sindh, was studying to be a chartered accountant when she decided her chosen profession was too "dull" and joined the police instead.

With additional input from Reuters