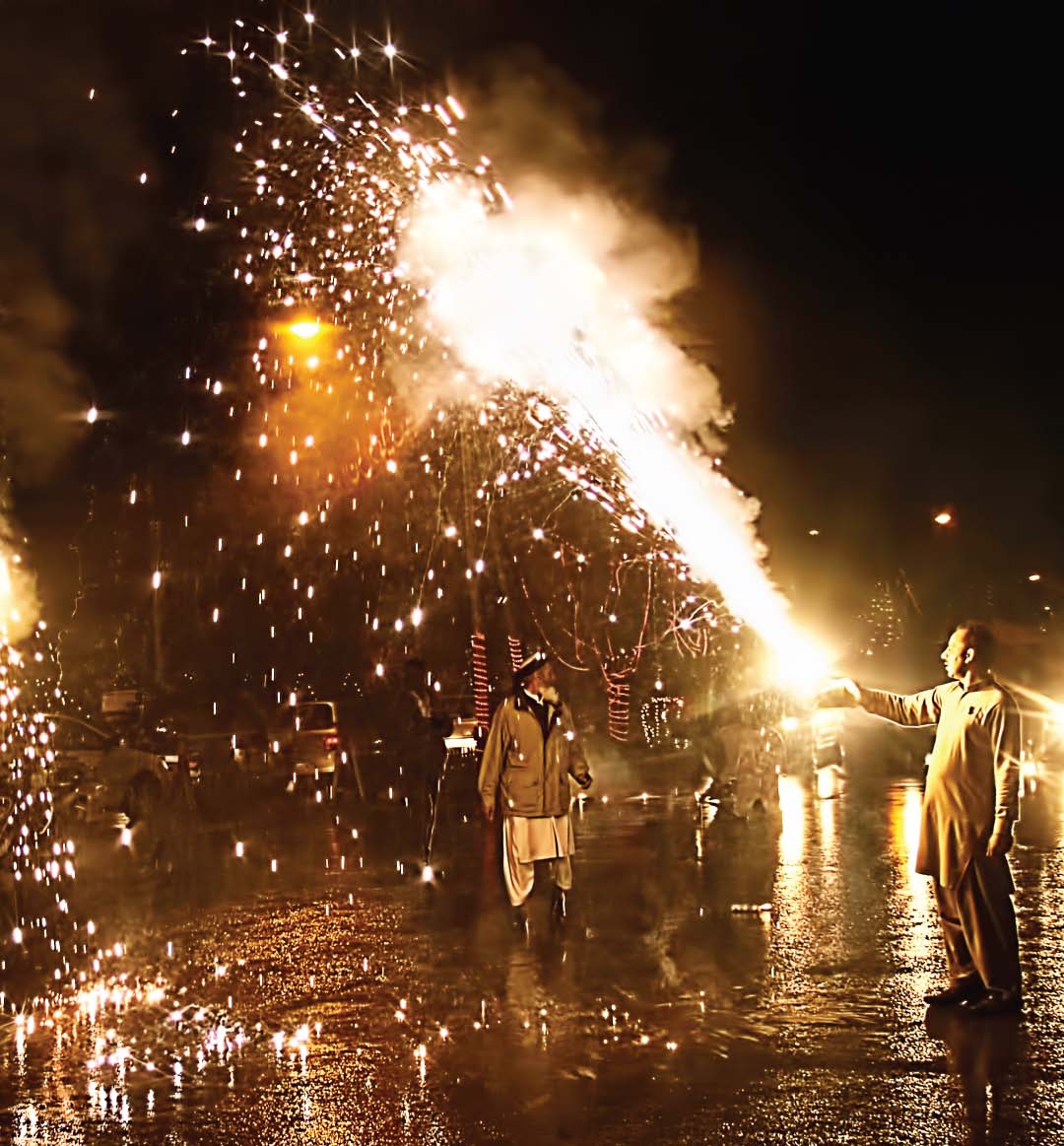 ---
ISLAMABAD / RAWALPINDI: The Islamabad Police have chalked out an elaborate security plan to guard the main processions of Eid Miladun Nabi (PBUH) on Rabiul Awal 12. The Rawalpindi police have chalked out a comprehensive traffic plan as well.

The capital police have detailed that as many as 2,000 police officers will be deployed on Wednesday to patrol and guard processions and other religious gatherings in the federal capital.

According to the security plan, the processions and religious gatherings will be secured by 2,000 police personnel, including 250 traffic cops.

They will be backed by special teams of the paramilitary Rangers, the crime investigation department and the Special Branch. Personnel from other law enforcement and security agencies will provide them with support.

The main Rabiul Awwal 12 procession will commence from Sitara Market in Sector G-7 with the procession route to be completely cordoned off through heavy deployment of security services. After passing through its traditional route, the procession will culminate near the shrine of Hazrat Sakhi Mehmud at Aabpara market.

Following the directions of Senior Superintendent of Police (SSP) Waqaruddin Syed, all SPs, SDPOs, SHOs and other police officials will visit routes of processions and ensure effective coordination amongst the security personnel deployed.

The procession route has been divided into four sectors with an SPs responsible for each sector.

These SPs will be assisted by seven DSPs and 24 inspectors who will lead security duties and monitor the security arrangements in various sectors.

The Islamabad Traffic Police (ITP) has also devised a special plan to ensure smooth traffic flow and avoid inconvenience to the road users.

Traffic SSP Farrukh Rasheed will the lead 250 ITP personnel to ensure smooth traffic flow in the city and divert traffic on alternate routes.

Close liaison will be maintained with organisers of the procession and other gatherings in the city. Cooperation of organisers will be ensured with the police and law enforcing officials. Walk through gates will be installed at all the entry points of procession and metal detectors will be used for checking of participants.

Pindi traffic plan

The Rawalpindi City Traffic Police (CTP) has issued a traffic plan for Eid Miladun Nabi (PBUH) under which a ban would be imposed on the parking of any vehicle or handcart along the route of processions.

Apart from personnel of the CTP, traffic wardens will be deployed to manage traffic.

Rawalpindi Chief Traffic Officer (CTO) Muhammad Bin Ashraf said that as many as 490 traffic officers, 47 inspectors, seven deputy superintendents of police and 27 traffic assistants will be deployed to control traffic in the city. Moreover, there will be 17 diversion points in the city which will ensure a smooth flow of traffic.

In this regards, no tractor, trolley, mini-truck, trailer, bus, or other public service vehicles would be allowed near the processions.

The CTO said that the main procession route, DAV College Chowk, Fowara Chowk, Raja Bazaar, Bansaa Wala Chowk and Buni Chowk would be barricaded and no vehicular traffic would be allowed to go ahead from these intersections.

Murree road diversions would be at Liaquat Bagh, Committee Chowk underpass, Naz Cinema Chowk, Rawal Road Turn, Double Road, Gungmandi near City police station and at other main Chowks of the city.

The CTO urged citizens to use alternative routes including Airport Road, Tippu Road, Rawal Road and Murree Road from Chandi Chowk to travel to Islamabad.

Ambulances, fire brigade and other emergency service vehicles will be checked thoroughly before being let in.

Moreover, special directives have been issued to keep a vigilant eye on suspicious or vehicle with tinted glasses.

Emergency squads would also be appointed to maintain the flow of traffic in the city, he added.

The CTO directed the officials to ensure that cars are parked at a distance from the main procession route.

The CTO also asked traffic wardens to ensure that there is no encroachment on the roads on which the processions will pass through.

Moreover, they have been directed to remain vigilant against suspicious activity.

Citizens have been advised to call the City Traffic Police Helpline 1915 and 051-9272839 to determine the traffic situation before travelling.

Moreover, citizens can obtain relevant information about traffic in the city via the CTP's Facebook page: www.facebook.com/ctprwpcan.

In this regards, an emergency control room has also been set up to cope with any emergency.

Published in The Express Tribune, November 19th, 2018.