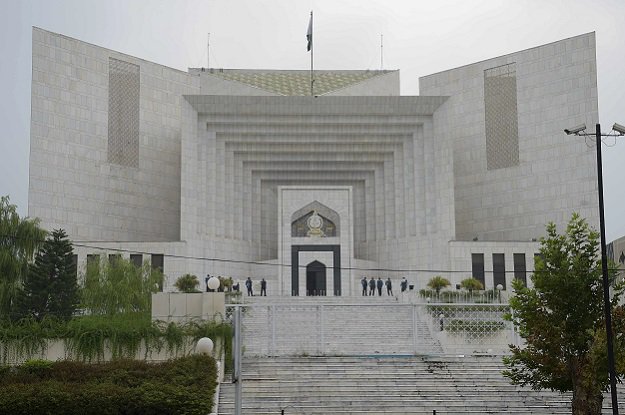 ---
ISLAMABAD: The federal government on Thursday constituted a committee, following earlier instructions from the Supreme Court (SC), to review the legal status of Gilgit-Baltistan (G-B).

The seven-judge bench, headed by Chief Justice of Pakistan (CJP) Mian Saqib Nisar, gave 15 days the to the committee to reach a decision regarding the matter. Attorney General of Pakistan (AGP) Anwar Mansoor Khan stated that in compliance with the court's order, he had written a letter to the federal government addressing the issue.

SC tells govt to decide about G-B status

In light of his letter, the cabinet constituted the committee to review the legal status of the territory.




The top judge however expressed concern that the formation of the committee means that the government wants to send the matter into "cold storage".

SC tells govt to decide about G-B status

Pakistan Peoples Party (PPP) leader Aitzaz Ahsan, who is acting as the amicus in this case, recommended that the bench should grant time owing to the sensitivity of the matter.

The hearing of the case was adjourned until December 4.

Earlier in October, the SC directed the federal government to take a prompt decision on granting provisional provincial status to Gilgit-Balistan in line with the recommendations of the special committee for constitutional and administrative reforms in G-B.

The panel was formed by former prime minister Nawaz Sharif.

A seven-judge larger bench had taken up 32 cases concerning the region's constitutional status.

The main constitutional petition was filed by the GB Bar Council through its vice-chairman Javed Ahmed.

A member of the bench had wondered if India is giving special status to Kashmir by amending Article 370 of its constitution, why could Pakistan not grant provisional provincial status to GB.

The applicant had also highlighted the discriminatory and unfair treatment suffered by Pakistani citizens living in G-B.