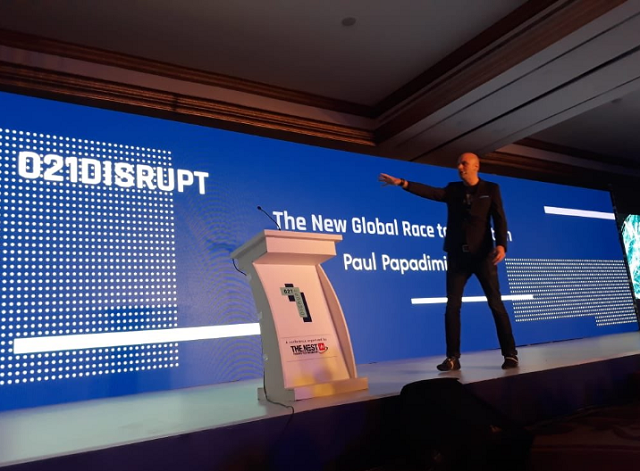 ---
KARACHI: "The most unique aspect of Pakistan's tech landscape is the startups themselves," says Jehan Ara who heads The Nest I/O - the tech incubator behind 021 Disrupt.

"Our young community is passionate and to be an entrepreneur you have to be a passionate problem solver."

Disrupt – the word itself is what a successful startup hopes to do – alter an industry the way Uber has for transport or Amazon has for e-commerce.

'021 Disrupt' to change Pakistan's technology landscape

021Disrupt aims to bring together stakeholders and as evidence of its ability to do this, Jehan Ara names three startups that came to fruition out of Disrupt's 2017 iteration: ModulusTech, Dreamnode Studios and Smartchoice.pk.

ModulusTech develops sustainable flat-packed homes that can be assembled within three hours and their team has won a UN award for innovation in clean technology.

"The idea came as a solution to the 2016 Syrian refugee crisis," says Nabeel Siddiqui, one of the three co-founders. A large influx of people needed housing in a short time span and the conditions they are forced to live in are detrimental to public health and mental well-being.

NED startup builds house in 3 hours for under Rs250,000

The team has also pitched the solution to Naya Pakistan Housing Scheme launched by Prime Minister Imran Khan but see themselves as a solution to global housing issues.




Siddiqui is back at 021Disrupt to meet new investors as are many of the attendees.

One such investor is Khaled Talhouni of Wamda Capital, a Middle East startup investment company with offices in Dubai and Amman. Locally, their most well-known investment is in Careem, the ride-hailing app.

Talhouni says he is here to understand the local ecosystem as the company looks to invest in Pakistani startups.




That local ecosystem is diverse, startup attendees ranged from e-commerce innovators to those adding to the ever-expanding food and beverage industry.

Husband and wife duo Areeba Zeeshan and Zeeshan Sheikh have been working on machinesells.com for a year.

"We want to revolutionise the way machines are traded."

Their platform offers a marketplace for machine and machine part sales with services including valuation and transport of machines.




FIKA coffee & co is Fahad Moten's passion project, a business to business project that works with cafes looking to offer cold brew coffee on their menu. They offer artisanal brewed beverages including nitro coffee.
COMMENTS
Comments are moderated and generally will be posted if they are on-topic and not abusive.
For more information, please see our Comments FAQ