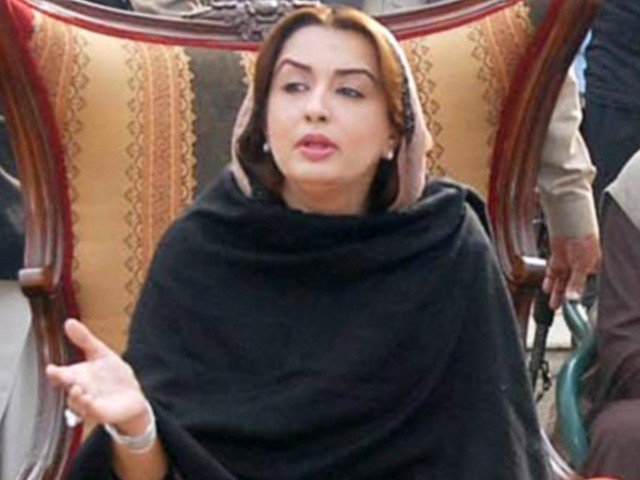 ---
PESHAWAR: The apex anti-corruption watchdog was restrained on Thursday from arresting a former member of the National Assembly until an investigation into her assets is complete.

The anti-graft body has also been directed to complete its investigation within 45 days.

This was directed by a two-judge bench of the Peshawar High Court (PHC), comprising Chief Justice Waqar Ahmad Seth and Justice Muhammad Ayub Khan, as they heard a writ petition filed — through her attorney Barrister Mudassir Ameer — by former Pakistan Peoples Party (PPP) MNA Asma Arbab Alamgir.

Asma is under investigation by the National Accountability Bureau (NAB) for allegedly amassing assets beyond her known sources of income.

The former MNA contended in her petition that NAB officials have been harassing her for the past four years on the pretext of conducting a corruption inquiry into her assets.

"She has been harassed through numerous calls of notices, unnecessary and irrelevant questions," her lawyer, Barrister Ameer, told the court.

While filing nomination forms for the July 25 elections, former MNA and federal communications minister Arbab Alamgir had disclosed that he had assets worth over Rs3 billion while his wife, Asma, had assets worth Rs4.035 billion — making them the PPP's richest couple.

The NAB claimed that the couple had acquired 'assets beyond means' and launched an inquiry against the couple.

On Thursday, NAB's Deputy Prosecutor Muhammad Jamil Khan told the PHC that their inquiry had now entered the final stage. He explained that during this time, neither any arrest warrants had been issued nor was she harassed by NAB officials.

NAB further claimed that the accused had amassed assets worth billions in their name and in the name of their dependents during their tenure in government. Their assets detected thus far appear to be beyond their known sources of income, the anti-graft officials said.

After hearing arguments from both sides, the PHC chief justice gave the anti-corruption watchdog 30 days to complete their inquiry. The NAB prosecutor, however, pleaded for 45 days to complete the investigation.

The plea was accepted but NAB was restrained from taking any steps against her without securing warrants — which will not be issued until the inquiry is complete. After that, if NAB finds any irregularities, it can file a reference before the accountability court.

Later, while speaking to the media outside the court, Asma accused the anti-corruption watchdog of going after members of the political opposition.

"NAB is playing a biased role. References against the ruling party politicians have been permanently shelved," Asma alleged, adding that a reference against former Khyber-Pakhtunkhwa (K-P) chief minister Pervez Khattak has disappeared ever since he became the federal defence minister while the opposition leadership was being harassed.

"It is very unfortunate that NAB is being used by the government for victimizing the opposition leadership."

She added that while an inquiry against her has been continuing for the past four years, it has intensified since the July 25 general elections with NAB calling her for investigations almost every day.

Published in The Express Tribune, November 9th, 2018.