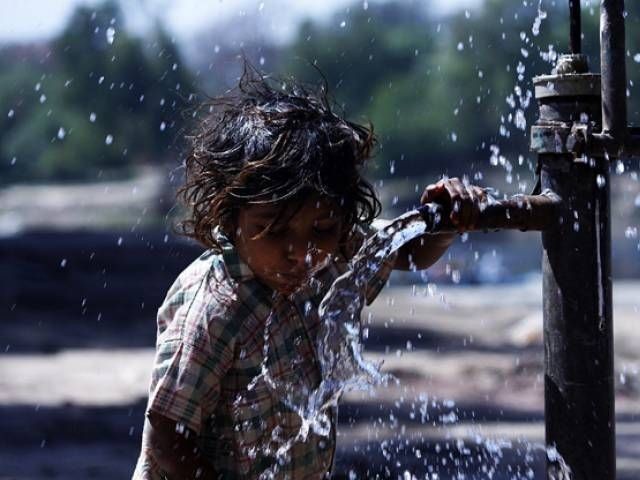 ---
LAHORE: To ensure the provision of clean and safe drinking water to the masses in Punjab, the government is planning to set up an autonomous water authority.

Punjab Governor Chaudhry Muhammad Sarwar, who is already working on the provision of clean drinking water in various areas of the province, told a select group of journalists on Wednesday that he has already floated a proposal to constitute a separate water authority in Punjab. The proposed authority would install water filtration plants in all 36 districts of Punjab in collaboration with the private sector, he maintained.

"Philanthropists and corporates are ready to support and partner with the government for making this initiative a great success. The authority will be aimed to geotag all existing water filtration plants geo-tagged to eliminated overlapping and wastage of resources," he said, adding right now different philanthropists and donors were working in the same areas.

He highlighted that  Pakistan Tehreek-e-Insaf (PTI) government wanted to initiate this project in the first 100 programmes of Prime Minister Imran Khan but it required a change in existing law and approval from the provincial assembly. "Once the government gets green signal for the constitution of this authority it will partner with philanthropists and corporates," Sarwar said.

Responding to a question, the governor disclosed earlier, it was a proposal to initiate this project under the Punjab Saaf Pani Company, but this proposal turned down during deliberations with stakeholders as the Saaf Pani project had lost its credibility and had already earned a bad name for the government. However, this new authority will collaborate with other government agencies working on the provision of clean drinking water.

Sarwar highlighted that his charity arm, Sarwar Foundation, was already working on the provision of clean drinking water in underserved areas.

"We have already installed dozens of water filtration plants in low-income neighbourhoods and villages. On the other day, the Punjab Local Government and the Community Development Department had offered us to take charge of its nearly 400 non-functional water filtration plants in different areas of the province. Though it is not difficult for us to take control of these sick and non-functional water filtration plants I believe that there must be some proper mechanism for any such transaction," the governor highlighted.

He said all such interventions would be made under the banner of new water authority which would have a team of experts and capable officials.

"As everyone knows Pakistanis are one of the most generous nations in the world. But in absence of proper documentation and data most corporates, charity organisations and philanthropists are working in same areas neglecting rest of neighbourhoods which have an urgent need of clean drinking water," he remarked. "But following the constitution of the proposed water authority, it will document and regulate the installation and sustainability of this organisation."

Responding to another query, Sarwar said no government or state institute was capable of running water filtration plants at such a large scale. However, by imposing a minimum service charge the government would make this initiative sustainable and create a good number of jobs for the youth.

"Prime Minister Imran Khan has said on numerous occasions that availability of the clean drink water was the biggest problem in Punjab and other provinces alike. He has highlighted that provision of clean drinking water is the priority of the PTI government," Sarwar concluded.


COMMENTS
Comments are moderated and generally will be posted if they are on-topic and not abusive.
For more information, please see our Comments FAQ