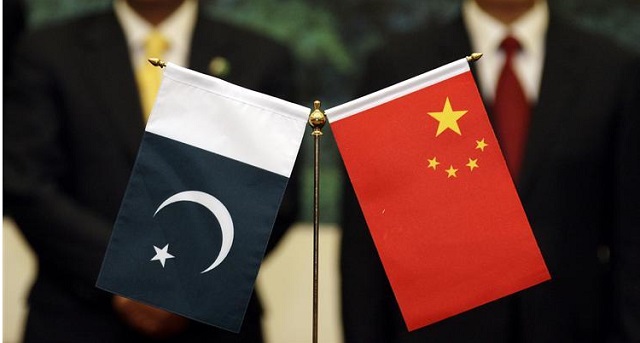 ---
ISLAMABAD: Pakistan has managed to secure $1 billion duty-free access to Chinese markets "which will double the country's exports within one year", says Adviser to Prime Minister on Commerce Abdul Razak Dawood.

"Beijing has offered this facility in response to Pakistan's request for duty-free status that the Association of Southeast Asian Nations as well as Bangladesh are entitled to," said Dawood while addressing a press conference on Wednesday – a day after Prime Minister Imran Khan concluded his maiden official visit to China.

Federal Minister for Planning and Development Khusro Bakhtyar was also present at the press conference.

PM, COAS discuss China visit, security situation after TLP protest sit-ins

"Prime Minister Imran Khan's visit was very successful as it immediately provided very good opening in shape of the $1 billion facility," said Dawood, adding that Chinese Premier Li Keqiang had assured that if the facility was fully utilised by Pakistan, the facility would be raised to $2 billion in 2019.

He also announced further liberalising Pakistan's trade policy, saying drafts of tariff and trade policies were ready for the prime minister's approval.

Answering a question, the PM's adviser said his stance on the China-Pakistan Economic Corridor (CPEC) had been vindicated after both the countries agreed to move beyond infrastructure and power projects. He said the PM's visit to Beijing had set grounds for implementation of the second phase of CPEC.

"Pakistan's exports have remained on a declining trajectory for almost five years before starting recovery last year. The country recorded $37 billion trade deficit, the highest-ever, in the last fiscal year, nearly half of which is because of the trade imbalance with China," he said during the conference.

Post-China visit: Task force formed to assess Pakistan's financial needs

Dawood further said that after the Chinese facility, "now the challenge is to find out what goods could be exported to China and the relevant authorities from both sides will now decide how much textile, leather and other goods could be exported" to fully utilise the facility.

"At this stage I do not have the list of items that would be eligible for duty-free exports," he said, adding that a Pakistani delegation would soon hold talks with Chinese authorities in Beijing on November 9 for finalising details of market access and the balance of payments support programme.

The adviser said that during the last fiscal year, Pakistan's exports to China were worth $1.2 billion which would be doubled after this facility.

"The Chinese premier asked PM Imran to leave the tariff lines aside and offered the $1 billion facility instead," he said, adding that the long-term solution to Pakistan's balance of payments troubles was enhancement in exports.

The veteran industrialist said Pakistan and China also agreed to enhance cooperation in areas of industrial development and agriculture.

"Pakistan has offered China to avail the benefit of the low-cost labour and set up factories here to export goods to other countries," he said as the local delegation requested for Chinese technology to increase production of rice, cotton and citrus fruits.

"Both the countries have agreed to finalise a Free Trade Agreement before June 2019, said Dawood, adding that the next round of talks would be held in Beijing.

Speaking on the occasion, Planning Minister Bakhtyar gave an update on CPEC.

"Pakistan and China have agreed to broaden the CPEC trajectory, and it will now be one corridor with many doors," he said.

He said the two countries had signed 15 MoUs for further cooperation in the area of socio-economic development, poverty alleviation, agriculture, economic and technical cooperation, forestry, earth sciences, higher education and technology.

The planning minister stressed the need for accelerating industrial cooperation, and said it had been decided to advance to the next phase with a focus on industrial expansion, agricultural revitalisation and trade integration between the two economies.

Dawood concluded the press conference, saying he was planning to declare one of the existing industrial zones as prioritised Special Economic Zone (SEZ) under CPEC to fast-track the pace of relocation of Chinese industries to Pakistan.