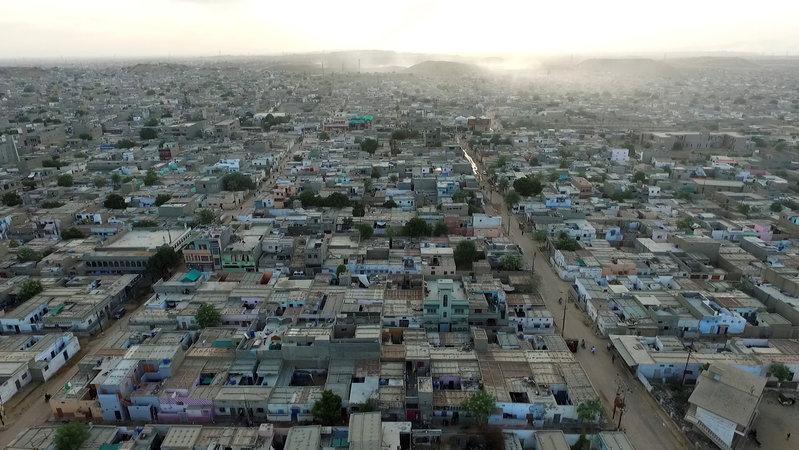 ---
Days after the Chief Justice of Pakistan Mian Saqib Nisar ordered to clean up the port city,especially its footpaths, the City administration has decided to initiate a footpath restoration drive through 'Adopt a Footpath Initiative'.

According to a press statement from the commissioner's office on Thursday, the drive will be carried out with the support of commercial, business and multinational organisations. In this regard, Karachi Commissioner Iftikhar Shalwani has sought support from private companies, requesting them to come forward to make the footpaths a clean and safe place for pedestrians to walk on, and contribute to the betterment of the city.

Talking to The Express Tribune, the commissioner said that the Association of Builders and Developers (ABAD) and the Chamber of Commerce have already shown their interest in the project. "Businessmen are ready to help the government under Corporate Social Responsibility," he said and added that they will give an expression of interest soon. "The corporate sector will invest for the city's development," he claimed and added that the companies won't be allowed to place their big ads, but can place their name plates after approval.

The commissioner is seeking their support to carry out the work of laying bricks of footpaths, maintenance of pavement, tree plantation and its nurturing on footpaths, cleanliness and provision of garbage bins, installation of benches, resting areas, bus stops and lights if required. The footpaths, he said, will have free public access and no barriers or fences of any kind will be allowed.

Few of the footpaths in Karachi, according to him, were built in the British Era, which are not even in a condition to walk on.

The initiative, he said, will help the government make sustainable development efforts for the progress of the city. "It would also help the pedestrians to safely walk on footpaths," he said and also directed the deputy commissioners, civic agencies and development organisations to play their role for the removal of the encroachments from the footpaths as it is creating problems to the pedestrians as well as the vehicular traffic. "Pedestrians find it difficult to walk on broken footpaths," he said and added that taking advantage of which, people then start commercial activities on footpaths.

Regarding the different land owning agencies, the commissioner said that they have an integrated approach for which they will coordinate with Karachi Metropolitan Corporation (KMC), district municipal corporations (DMCs) and cantonment boards. Initially, as a model, the commissioner intends to take up footpaths, near Pakistan Industrial Development Corporation, Abdullah Haroon Road and Club Road, which he thinks have a heritage value.

Published in The Express Tribune, November 2nd, 2018.
COMMENTS (1)
Comments are moderated and generally will be posted if they are on-topic and not abusive.
For more information, please see our Comments FAQ