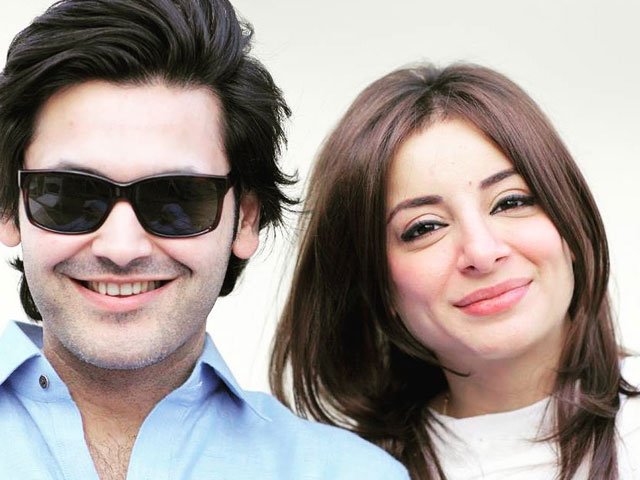 ---
Sarwat Gilani and Fahad Mirza's love story could've been fit for a novel. The couple has been happily married for over four years and are parents to two adorable sons. What many might not know is that the two actually dated for quite a while before tying the knot.

In a recent appearance on the Samina Peerzada show, the 35-year-old actor opened up about family, relationship and her marriage to Fahad.




"I was born and raised in Karachi. Most of my paternal family resides in Peshawar," she said. "Since my father was in the army, we moved a lot. After retirement he worked in Parco and then PIA. He was still relocating often. By the time I was born, they had settled in Karachi."

The youngest of four siblings, Sarwat wasn't the most spoiled as many might've imagined. The discipline was imperative when it came to her household.




"Our parents were very strict. Supportive yes, but strict nonetheless. I remember I sneaked out to give an entry exam for Indus Valley School of Art and Architecture. I got in. My mother wanted me to become a CSS officer. I, on the other hand had other plans. I was very artsy. I was always into it," added Sarwat.

"So when I got in, my mother agreed to let me study Graphic Designing. When I was working on my thesis, I remember Azfar, Salma and Tipu came to the institute to hunt new talent. They loved my energy and wanted me to work in a theatre play," the Jawani Phir Nahi Ani star went on.




She further added that even though her father completely supported her decision to enter the showbiz industry, her extended family wasn't too keen.

"My nani (maternal grandmother) didn't talk to me for over three years," revealed the actor. "But that only motivated me to do better. Eventually everyone came on board with the idea of me working as an actor. I think being consistent to being decent is the key. My father was sure to make me realise that I've a huge responsibility on my shoulders."




Talking about her relationship with her now husband Fahad, she reveals the two actually dated back in high school. "We were high school sweethearts. He was studying medicine, I was a graphic designer student. We used to talk on the landline since there wasn't much concept of internet back then. But when he failed one of his exams - he was a straight A student - and I failed one of mine, our parents made us realise we were too young for a serious relationship," she shared.




"So we had a conversation then and ended our relationship. I had a talk with myself and came to terms with the fact that we can wait until we are done with our studies," Sarwat commented. "But we just had a fall out. We didn't stay in contact with each other for the next seven years."

The Dil-e-Muztar star further unveiled that it wasn't until Fahad showed up at one of her theatre plays that they got hold of each other.




"My manager came running to me and told me he's seated at the back. And after my play we met. I had stayed in touch with his mother, though. So I always felt at home in his house. Our families were thrilled when they came to know about us being together again," she continued.

Fahad proposed to Sarwat in a private dinner and she immediately said yes. The rest, as they say, is history.

Watch the full interview here:


Have something to add to the story? Share it in the comments below. 
COMMENTS
Comments are moderated and generally will be posted if they are on-topic and not abusive.
For more information, please see our Comments FAQ