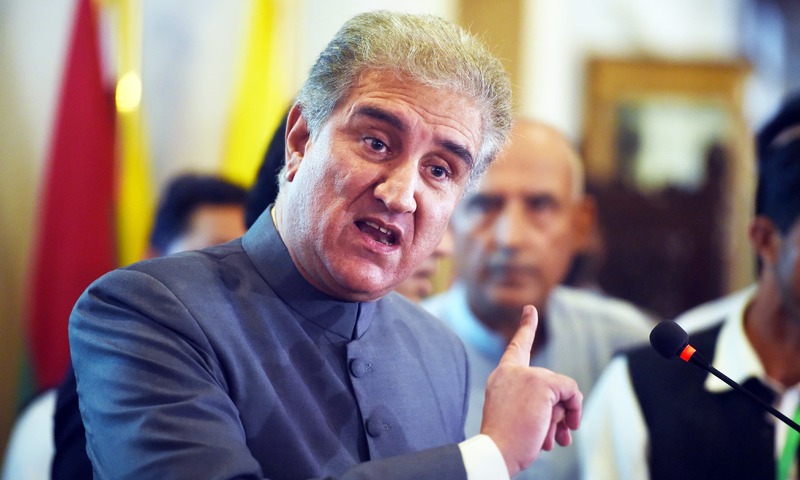 ---
ISLAMABAD: Minister for Foreign Affairs Shah Mehmood Qureshi has said no conditions have been attached to the $6.2 billion package offered by Saudi Arabia nor has the Kingdom put forward any demands in its favour.

The foreign minister told the media on Wednesday that the Pakistan Tehreek-e-Insaf (PTI) government was not considering any change in Pakistan's role in the Islamic Military Alliance.

"Our longstanding ties with Saudi Arabia are not dependent on any single event," said Qureshi, claiming the Kingdom had not attached any conditions with the aid package featuring $3 billion to be deposit in the State Bank of Pakistan for balance of payments supports and $3 billion annually in deferred payments on oil purchase for the next three years.

Pakistan offers to mediate in Yemen war: PM

"Accepting IMF conditions are not easy, but we may still have to go to them to get our economy on track," he said, lamenting that the 10 years of damage could not be undone in a few weeks.

The minister claimed that request for oil on deferred payments had been made in the past by both the Pakistan Peoples Party (PPP) and the Pakistan Muslim League-Nawaz (PML-N), but Saudi Arabia had rejected their requests.

"Opposition's objection to the Prime Minister's visit to Saudi Arabia is baseless," said the PTI leader, adding that more than 2.4 million Pakistanis were working in different parts of the Kingdom. "PML-N leaders are criticising our meeting with Saudi royals while Nawaz Sharif himself had remained their 'guest' for three years".

As part of the aid package, he said, Saudi Arabia had also decided to set up an oil refinery in Pakistan, besides reducing the visa fee for Pakistani workers.

"We have friendly relations with Iran, and it has no issues with our closeness to Saudi Arabia," he said, calling the kidnapping of Iranian border guards an unfortunate incident.

"We can't afford mismanagement on our third border at a time when two are already facing violence," he said, adding that the government would review appointments of ambassadors and transfer non-career diplomats in the coming days.

The foreign minister condemned the murder of Jamal Khashoggi and called it a "deplorable act", saying that the conference was scheduled before the incident was reported.

Answering a question regarding Yemen, he said the government stance would remain the same and no soldiers would be sent there. He also denied any change in the country's role in the Islamic Military Alliance.

Qureshi further claimed that India had strong influence in the US Congress, and "Pakistan needs to increase its influence accordingly".

He said harsh comments and accusations from India were nothing new. "But now there is no other option except dialogue," he said while reminding the media-persons of Indian Prime Minister Narendra Modi backing out of a scheduled foreign ministers' meeting in New York due to "pressure back home".

Pakistan to seek IMF bailout despite $6b Saudi rescue

Shedding light on the relations with the US, Qureshi said Islamabad had sent Washington a message that the only way forwards was through talks. "It is not fair to ask us to do everything… the Taliban are not in our pocket," he jibed.

"The US wants us to free Shakeel Afridi but tell us to respect their laws when we ask for Afia Siddiqui," said the foreign minister.


COMMENTS (4)
Comments are moderated and generally will be posted if they are on-topic and not abusive.
For more information, please see our Comments FAQ