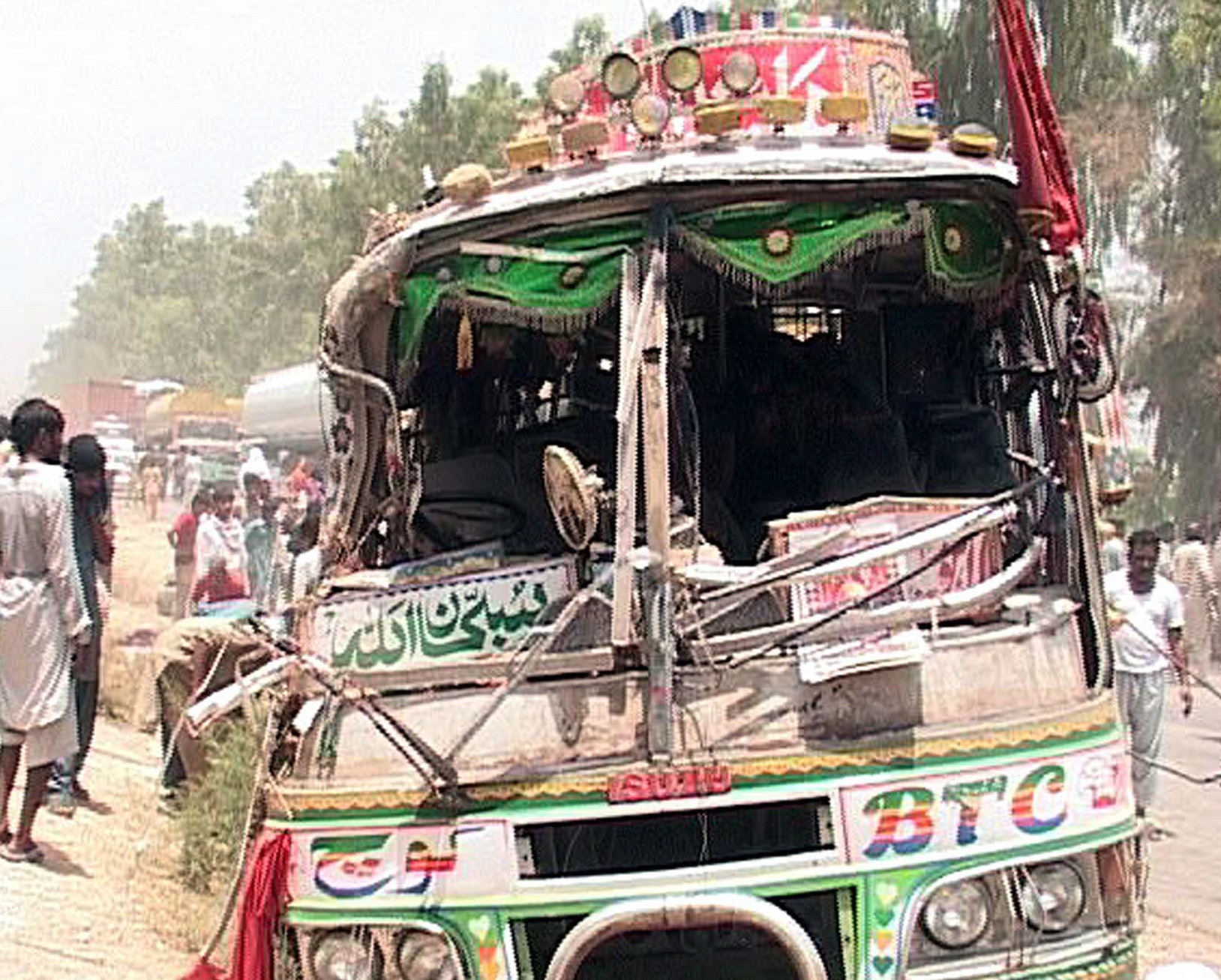 ---
DG KHAN: Nineteen passengers died and 35 others were injured when two speeding buses collided head-on near the Ghazi Ghat area. The injured include three children and one woman. 10 of the passengers are said to be in critical condition.

The buses were carrying passengers on their way to visit holy places from DG Khan to Multan when the accident happened.

Rescue 1122 teams rushed to the scene of the accident and shifted the injured to the district hospital of DG Khan and the dead to the trauma centre.

Seven students die in bus-van collision in Sargodha

According to rescue sources, ten of the injured are said to be in critical condition.

Some of the dead were identified as Pia, Allah Ditta, Mithu, Tahir Abbas, Jafar Hussain and Yousaf. The process for identification was continuing.

Most of the deceased persons belonged to Multan who were returning to the home city after attending a Chehlum majlis in DG Khan.

Commissioner Tahir Khursheed, along with other officials, immediately rushed to the hospital on hearing the news of the accident.

Family members and citizens rushed to the hospital to donate blood.