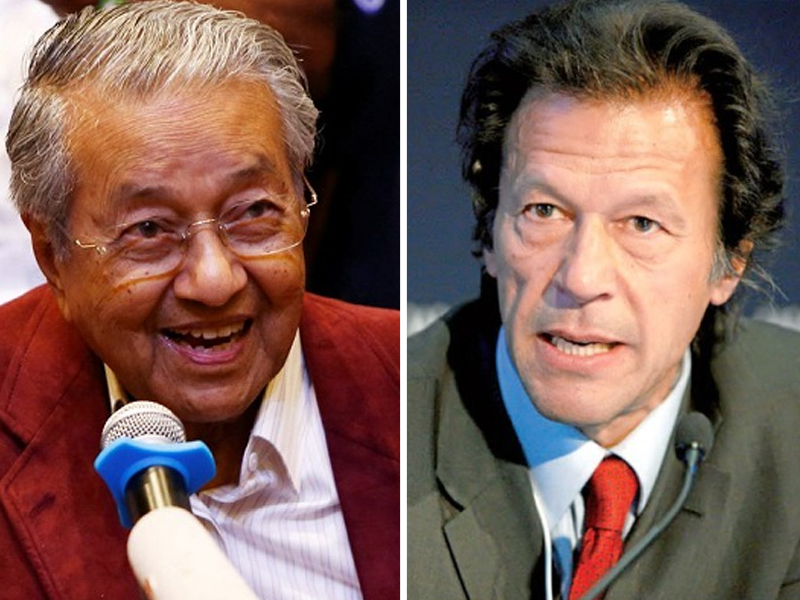 ---
Prime Minister Imran Khan on Thursday had a telephonic conversation with his Malaysian counterpart and said the two countries should take benefit of each other's expertise and collaborate in various fields.

During the conversation with  Malaysian Prime Minister Dr Mahathir Mohammad, the premier also stressed the importance of close friendly ties and the need for bilateral exchanges between the two countries.



PM Imran praised Mahathir's vision for Malaysia's steady economic progress and his victory in the recent general elections.

In reciprocation, Mahathir also congratulated PM Imran on taking office after PTI's victory in Pakistan's general elections.

Both prime ministers also extended an invitation to each other to visit their respective states to which the premiers showed agreement.
COMMENTS
Comments are moderated and generally will be posted if they are on-topic and not abusive.
For more information, please see our Comments FAQ