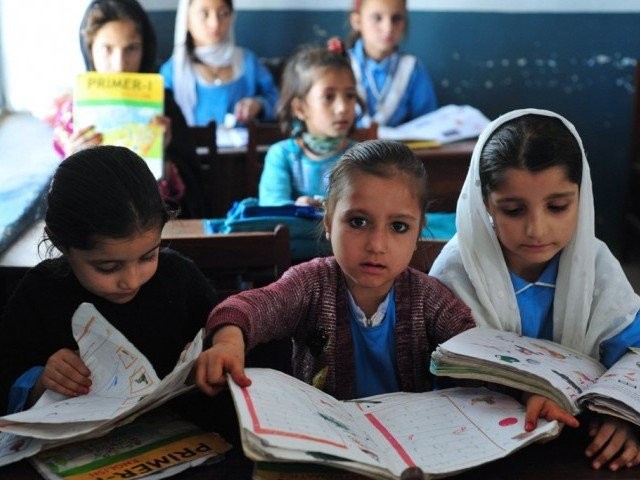 ---
ISLAMABAD: The federal education minister on Tuesday assured teachers in basic education community schools that they will be paid within two days. However, the education minister stopped short of giving the teachers any assurances on raising their salaries or regularising their services.

The announcement comes after a week-long protest by Basic Education Community Schools (BECS) teachers in the federal capital. They have warned that unless the government also acquiesces to their demands within a month, they will stage a sit-in along with students.

Around 13,300 teachers are working in the non-formal, primary education programme, imparting education to around 600,000 students. However, they have not been paid for the past seven months.

Moreover, they complained that they are paid a meagre Rs8,000 per month while they have been working for years without the regularisation of their services or the provision of a service structure.

Dozens of community teachers, including men and women hailing from different cities, had been staging a sit-in in front of the National Press Club in Islamabad for several days to highlight the urgency of their concerns.

While protesting on Friday, World Teachers' Day, State Minister for Interior Shaheryar Afridi had visited the teachers and assured them that their genuine concerns will be addressed.

In this regard, representatives of BECS met with Federal Minister for Education and Professional Training Shafqat Mahmood and Afridi at the education ministry on Tuesday.

After listening to the teachers' concerns, Mahmood said that the issue of salaries will be resolved on a priority. He added that he cannot take any decision at the moment regarding the increase in salaries or regularisation of services without first examining the relevant rules and background of the programme, particularly since the teachers were part of the non-formal education sector. 

Published in The Express Tribune, October 10th, 2018. 
COMMENTS
Comments are moderated and generally will be posted if they are on-topic and not abusive.
For more information, please see our Comments FAQ