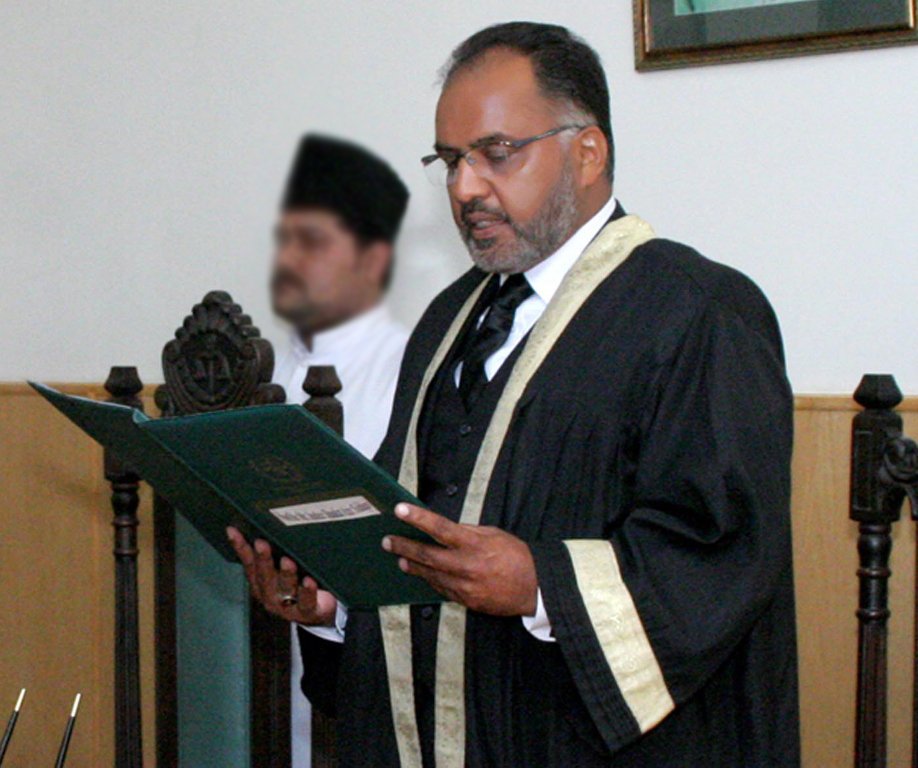 ---
ISLAMABAD: Justice Shaukat Aziz Siddiqui of the Islamabad High Court (IHC) has requested the Supreme Judicial Council (SJC) to hold an open inquiry into a case of alleged misconduct filed against him in the wake of his controversial speech targeting the country's premier spy agency. Justice Siddiqui will appear before the SJC tomorrow (Monday).

In an address to the Rawalpindi District Bar Association on July 21, Justice Siddiqui had alleged that the Inter-Services Intelligence (ISI) was manipulating the judicial proceedings to form favourable benches. Later, a case of misconduct was filed against him at the SJC.

The IHC judge, through his counsel Hamid Khan, has submitted an application, requesting the SJC to hold an open inquiry, rather than an in-camera one. The applicant says a larger bench of the Supreme Court has already held that requirement for in-camera proceedings can be waived by the respondent.

"The applicant/respondent is opposed to an 'in-camera' inquiry. In so far as Rule 13 of SJC Procedure and Inquiry 2005 violates the legal and fundamental rights of the applicant/respondent seeks that it be ignored or read down in accordance with SC judgment," it says.

Currently, Justice Siddiqui is facing three cases of misconduct at the SJC. The council is hearing a matter related to house renovation in open court. Now the judge also requests for public hearing of the case related to his allegations against the ISI.

The IHC judge has already submitted two replies. In his first reply, he has raised legal objection to the inquiry by the SJC. But in his second reply, he has given response on factual issues.

According to sources, Justice Siddiqui has mainly narrated his two meetings with a 'senior official' in his house to establish his claim about manipulation of judicial proceedings. Some experts believe that any such revelations might trigger another controversy, which can start new political debate in the country.

The SJC has also issued notice to the Attorney General for Pakistan for conducting the reference. The IHC judge has also been asked to appear along with his counsel on October 1.

According to the show-cause notice, the council had noted that Justice Siddiqui in his speech hurled 'serious allegations' pertaining to superior judiciary and a 'state institution'.

The IHC judge has been asked to explain his conduct with regard to his allegations which prima facie constitute misconduct on his part within the meaning of paragraph (b) of clause (5) and clause (6) of Article 209 of the Constitution.


COMMENTS (1)
Comments are moderated and generally will be posted if they are on-topic and not abusive.
For more information, please see our Comments FAQ