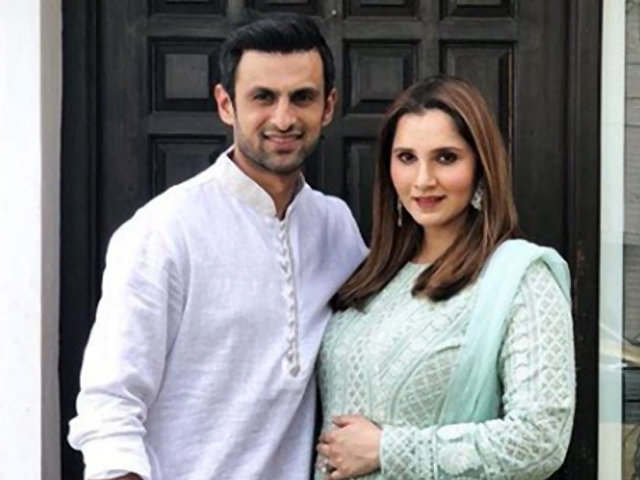 ---
LAHORE: Indian tennis superstar Sania Mirza is all set to welcome her first child with husband Shoaib Malik in the coming few days. The Pakistani batsman has just landed in India to spend time with his wife.

My child will not have Pakistani or Indian nationality: Shoaib Malik

According to Express News, the child is reportedly expected to be born in Hyderabad, India where Mirza originally hails from, however, Malik is yet to confirm the news.

Reports suggest that the baby will born in the first few days of October. Malik had already taken permission from the team's administration and Pakistan Cricket Board (PCB) to fly to Hyderabad from Dubai. He said, "I have taken permission from the team management to remain with my wife at the time of birth."




Since the Pakistani team did not qualify for the 2018 Asia Cup final, it was easier for the cricketer to travel out of UAE. He is currently planning to stay with Mirza for a few days after the birth of their child. The 36-year-old cricketer also requested his fans to pray that everything runs smoothly.

Prior to the 2018 Asia Cup, the parents-to-be stated that their child will not have Pakistani or Indian nationality. They also decided that their child would have Mirza Malik as the surname.




The mother-to-be had stated, "My husband and I have spoken about it and we have decided that whenever we have a child, he or she will have Mirza Malik as a surname and not just Malik. So that's where we stand as a family." Mirza stressed that Malik was keen on having a daughter.

Sania Mirza, Shoaib Malik announce first pregnancy in true sports fashion

The couple tied the knot in April, 2010.

Have something to add to the story? Share in the comments below.