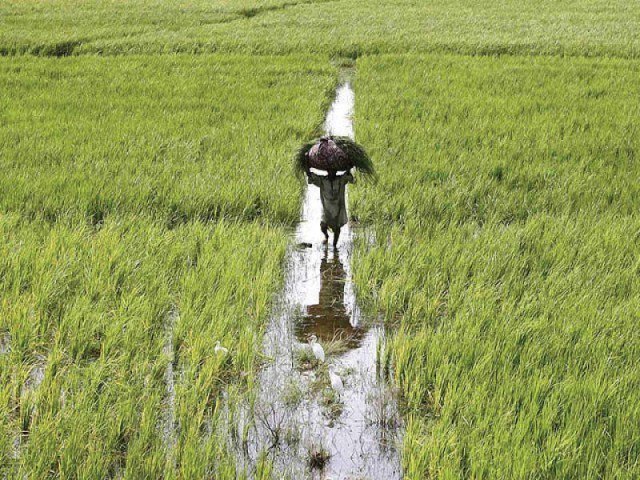 ---
MULTAN: The agriculture department will install 1,000 solar panel systems within 100 days to make drip and sprinkle irrigation systems operational in different locations across the province.

This was stated by Agriculture Assistant Director Naveed Asmat Kohloon in Multan on Monday.

He said that the solar system will be installed in fields where drip or sprinkle systems have been installed. He added that the Punjab government was providing the drip irrigation system to farmers on subsidised rates.

"Drip irrigation is a modern way of irrigating crops and it also helps save water," he maintained.

"It also helps to reduce expenses and is effective for uneven or far-off agriculture fields," Naveed Kohloon remarked.

The Punjab government will offer 80% subsidy to farmers for the provision of a solar panel system, he pointed out. "Farmers, who are interested in availing the subsidy on solar panel systems, can contact the agriculture department," he mentioned.

He said that under the drip irrigation system, water is supplied to the roots of the plants in the form of well calculated drops which are enough to fulfill its needs for optimum growth.

The agriculture assistant director said that the government is striving hard to promote drip irrigation by providing the maximum subsidy possible. Drip irrigation can save water and can also make barren land cultivable.

"The government is providing a 60% subsidy on the construction of water ponds and a 80% subsidy on the installation of solar panel systems for drip irrigation," he said.

Explaining the benefits of this system, he added that the system helps the salts to move deep into the soil so that they can be easily absorbed by the roots.

He maintained that drip irrigation will play a major role in replacing flood irrigation which is a sheer wastage of water.


COMMENTS
Comments are moderated and generally will be posted if they are on-topic and not abusive.
For more information, please see our Comments FAQ